Restart your online reviews to capture sentiments on your efforts during the COVID-19 pandemic. 
The COVID-19 pandemic has caused medical practices to take a hit, and for some practices, gathering online reviews was one thing that needed to be cut—for the moment. If you're one of those practices, we get it. We get that you're doing everything you can to remain independent and keep your doors open. That's why SocialClimb doesn't make you sign your freedom away. When you partner with us, you can start and stop our services based on what's right for your practice in the moment. Our goal is always to add benefit and help your practice grow. 
As we begin the healing process from the effects of the COVID-19 pandemic, we would like to offer five reasons for your medical practice to restart your online reviews today: 
1. Capture your patients' gratitude.
Opinions on how the government is handling the COVID-19 pandemic is widely varied, but one thing the whole nation feels right now is gratitude for our healthcare providers. You are on the front lines of dealing with this novel virus, and we stand behind you as a nation. As you bring patients in for procedures and visits that can't wait, or when you meet with your patients virtually, this is the perfect time to capture their sentiment with online review requests. 
2. Timing is everything.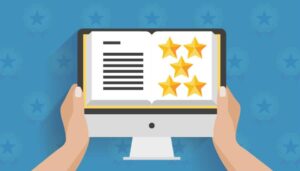 Medical practices and hospitals are beginning to schedule elective procedures across the nation. It will take time, but the recovery process is beginning. As you begin to see a light at the end of your dark tunnel, collecting online reviews will help you hit the ground running when the time is right. You'll be set to receive the reviews of your grateful influx of patients. 
3. Close the gap.
One of the important statistics Google looks at in choosing which practices show up on their local three-pack during an online search is recency. If your practice was at the top of the three-pack before the pandemic, that probably has not changed—even if you are not currently asking for reviews. Google is not making reviews visible right now due to some temporary limitations they've put in place during the pandemic, and new reviews are not currently affecting your standing. 
If your practice has paused in inviting patients to leave online reviews, you will have a gap in reviews when they are turned back on. That gap could affect your standing in Google's Local Search. Collecting online reviews now, at the beginning of the recovery process, will minimize that gap. Your practice and your doctors need recent reviews when Google makes reviews visible once again. Acting now will close the gap and allow you to maintain your dominance in Local Search results. 
4. Ask for reviews on your telemedicine. 
If your practice is offering telemedicine options for your patients, it is essential to capture reviews specifically on those visits. Telemedicine is currently the new normal, and it is likely that trend will continue to a certain extent as we move past the current situation. The system has been put more firmly in place by necessity, and patients who were not comfortable with the option before have now tried it in increasing numbers. It may be that there is no turning back. 
Going forward, medical consumers will want to know how effective your telemedicine options are as they navigate their own return to normal. Having reviews that speak directly to the efficacy of your virtual visit and consultation options will inspire trust and help you be chosen by medical consumers.  
5. Most platforms are still posting reviews. 
Healthgrades, Vitals, Facebook, and RateMDs are still posting reviews. Google reviews are very important, but you can show continuity by building reviews across platforms. Savvy medical consumers who want to find the best provider now will seek out recent reviews wherever they can find them. Make sure you have relevant online reviews in place for those diligent consumers who go looking for them. 
Pausing requests for online reviews from your patients may have been necessary in the early stages of the pandemic. It is also important to know when the time is right to turn them back on. We can help you maintain your dominance in Local Search results by closing the gap in your online reviews while taking a snapshot of patient gratitude during the pandemic. As you begin to reschedule patients and implement a recovery plan for your medical practice, please reach out to us with any questions or concerns you have on building your practice with the most profitable patients. 
To get started with SocialClimb, give us a call at 866-338-8270.