The Academic Orthopaedic Consortium (AOC) is launching a nationwide recruitment site next month. The site will aggregate all orthopaedic surgeon jobs across universities and private practices onto one site.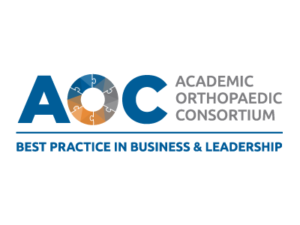 AOC connects 125 university-based orthopaedic departments across the country for the purpose of sharing best practice in business and leadership. They have found that over 80% of their orthopaedic residents and fellows join private practice every year. They want to help their trainees come together with orthopaedic practices more efficiently on a national level for recruitment. 
AOC's orthopaedic recruitment site will be the first of its kind and will significantly reduce the expense and effort for both those searching for a position and for medical practices and universities seeking to fill jobs. The site will have tremendous visibility from trainees and others who will benefit from seeing both private practice and university-based jobs in a single location organized by state. In addition, private practices from small communities who post their jobs will enjoy nationwide distribution.
As a benefit for AOC members, which includes 125 university-based orthopaedic programs, and AAOE members, which includes 700 private practice orthopaedic groups, AOC is offering unlimited free job posts on the site through January 31, 2021. 
They offer the same free access to all private practice orthopaedic groups who do business with SocialClimb. We have been an AOC sponsor for multiple years, and we love their many programs. We are very excited to offer this fantastic opportunity for our clients. 
This has been a difficult year, and many practices have experienced significant declines in their revenue. This new site will help recruiting cycles for practices, and the free access makes participation a win-win. The single site will increase efficiency, save money, lower resident/fellow anxiety, develop recruitment pipelines, satisfy anti-discrimination laws for postings, and lower recruiting fees for those who use these services. Physician assistant, nurse practitioner, practice manager, executive, and administration jobs can also be listed for free during the same timeframe. 
Residents surveyed have indicated with 100% certainty that they would use the site to identify job opportunities. And 94% stated it would become a "superior alternative" to any other options available to them for identifying private practice and university-based jobs. 
To list a job on AOC's orthopaedic recruitment site, please click on the link below to answer a few questions. AOC's survey will take less than five minutes.