Are you interested in contributing to a product and company you can be proud of, in a culture focused on teamwork and best practices? Check out our open positions and take a minute to learn about SocialClimb.
SocialClimb creates cutting-edge medical marketing software, making it easy and cost-effective for any medical practice to improve its brand and achieve dramatic business growth.
Our automated system applies best practices for online visibility, then uses predictive data analytics for targeted patient acquisition. Our unmatched tracking and ROI reporting means our customers make smart decisions about spending, even as their revenue grows.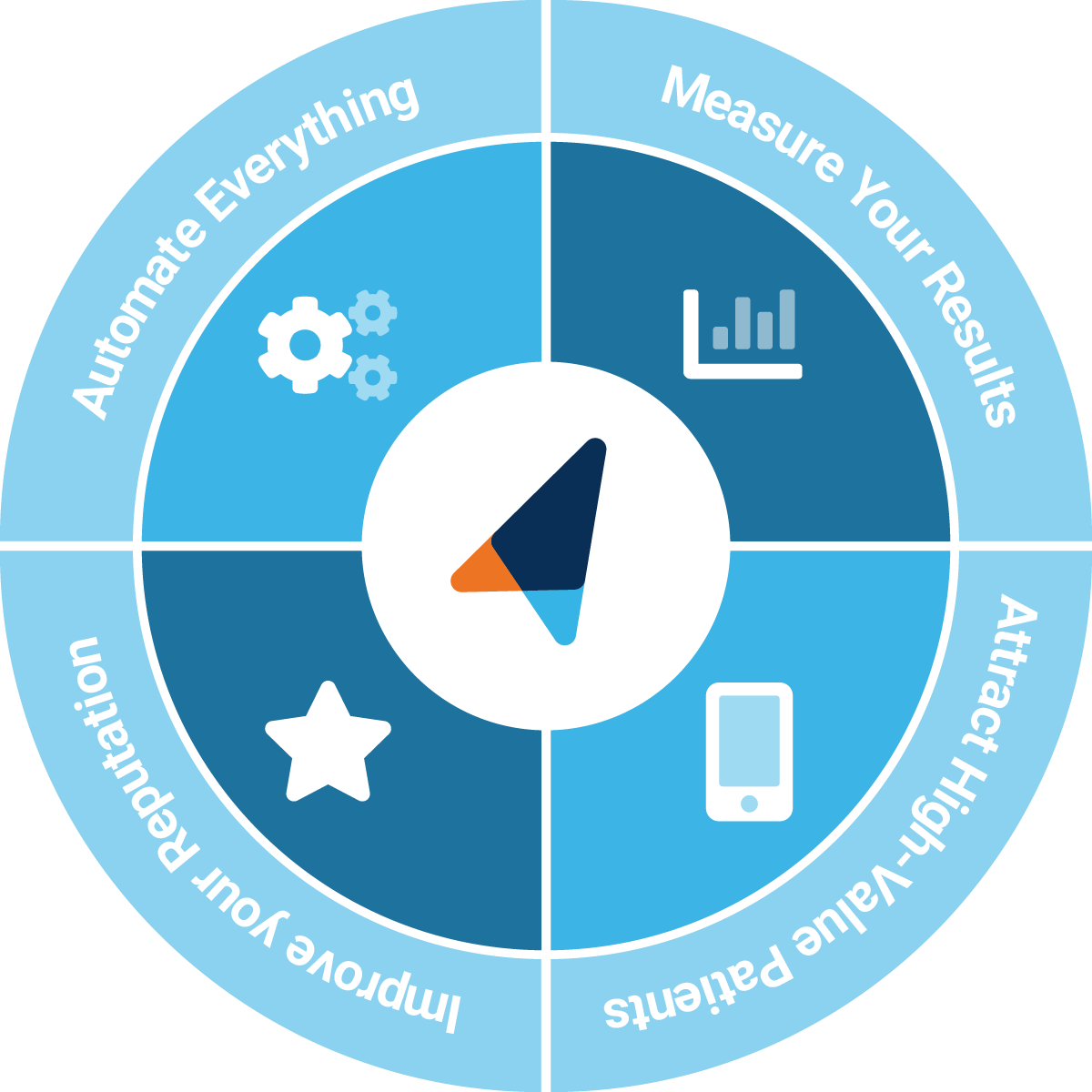 Can You See Yourself Working Here?
SocialClimb software fills the genuine needs of real people seeking healthy lives and real businesses seeking sustainable growth.
Our employees work hard every day to build our software and support our clients because we believe in the power to do good.
If our vision resonates with you, then come work with us to create effective systems for the future.
Are you interested in sales? You will appreciate a smart product that makes a real difference to potential clients within the vast potential market of healthcare. You will work with a great team where you can contribute your ideas to improve our methods.
Are you a developer? You will love the clean codebase and the opportunities to learn new technology. You will appreciate the ability to grow and contribute to the product's design.
Are you experienced in customer success? With our high-quality product and happy customer base, you will have a chance to do customer success the way it's meant to be done—understanding individual client needs instead of putting out fires. You will like our focus on best practices and the chance to have a real impact in establishing our processes.
What We Offer
We are an equal opportunity employer. We value and seek out diversity. We do not discriminate on the basis of race, religion, color, national origin, gender, sexual orientation, age, marital status, veteran status, or disability status.
Beyond our great product, great team, and great future, we offer our employees benefits to support their lives away from work.
Competitive salary
Medical, dental, and vision coverage
401K with employer contribution
Life and disability options
Career development
Unlimited PTO
Office-closed holidays: New Year's Day, Martin Luther King Jr. Day, Presidents' Day, Memorial Day, Independence Day, Labor Day, Thanksgiving break, Winter break between Christmas and New Year's Day. Holidays falling on a weekend are observed the Friday before or Monday after.