SocialClimb's online physician reputation management system is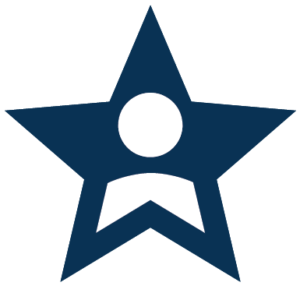 the easiest way to get your satisfied patients to leave positive reviews at social sites. Our tools quickly improve your online reputation and simplify service recovery. Your online presence as a practice is key to potential patient perception. When the rare unhappy patient leaves a negative review for your practice, the damage can be significant. Potential patients want assurances from existing patients about the care and experience they can expect. SocialClimb's reputation management tools help your practice cultivate many great reviews and respond quickly to any negative ones.
Use the SocialClimb Process
The SocialClimb model is simple. Patients automatically receive a
text or email requesting feedback within 24 hours of care. They are typically able to complete the review process in 30 to 60 seconds.
Our data shows that approximately 10% of patients will leave a simple star rating and a written review. These reviews show up on Google, Facebook, Healthgrades, and other common review sites. Ratings and reviews help physicians and practices improve their ranking and presence in Google Local Search results.
Key features in the SocialClimb platform
Full automation and integration.

SocialClimb integrates seamlessly with all practice management systems, meaning no headaches and no effort from you.

Customizable messaging.

Choose the messages your patients get sent and the platforms they are prompted to give reviews on.

Easy review tracking.

SocialClimb not only enables you to collect more reviews but also helps you keep track of the information in them. You'll get updates when you receive a poor review and solve the problem so you can track its progress within the SocialClimb system.

Centralized response tools.

All reviews from all platforms flow into one dashboard. You can quickly see and respond to Google, Facebook, and other online reviews from one place.

Service recovery.

SocialClimb's service recovery tools enable you to annotate, assign, and track your team's efforts to resolve the issues patients report.

HIPAA compliance and security.

Our system is fully HIPAA compliant, and our engineering team has extensive training and experience in security and compliance. We are audited by 3rd parties and frequently tested via security penetration tests.
Split invitation flow
SocialClimb's split invitation flow solves a common problem for
practices seeking online reviews: whether to focus on getting patients to share ratings and reviews for the doctors or for the practice locations. The truth is, it's important to build the reputation for each of your doctors and for each of your locations, and SocialClimb's split invitation flow allows you to do both. 
The split invitation feature allows you to choose the percentage of patients you want to be routed to build a physician reputation and what percentage should be steered toward reviews for a location. You can change this percentage at any time based on your reputation needs; SocialClimb takes care of the rest. With no additional effort or business model changes, both your doctors and your locations will build their reputations quickly.
Common Questions About Physician Reputation Management
How do I handle a negative review?
Negative reviews do happen from time-to-time. The first thing you should do is assess the situation and see if there is any merit to the complaint. If, for example, a specific doctor gets several negative reviews mentioning a lack of sensitivity or poor bedside manner, recognize an opportunity for improvement and take the necessary steps. In many cases, you're dealing with a patient who has unrealistic expectations or who is unhappy with unavoidable outcomes. So don't take that personally. 
In either case, respond quickly to take the conversation offline. While you can't acknowledge they are a patient due to HIPAA concerns, you can ask them to reach out to your office with any concerns they have. In some cases, you may reach out to the patient to get things resolved. If you can mitigate the situation quickly and to the satisfaction of the patient, that will keep a bad situation from escalating. 
Read more about handling negative reviews. 
Will my patients be overwhelmed by review requests when they come back for follow-ups?
We use a 90-day rule to determine when a patient is eligible to receive a review request. Once they receive an invite, even if they return to the office, they won't receive a second review request for 90 days. 
However, if you have a patient who comes in for a surgical procedure and then goes to physical therapy at the office, you can adjust the setting for that patient so they receive a review request for each incident. 
If you manually send an invitation, that also overrides the 90-day rule. 
Can I respond to reviews from within the platform?
Absolutely. Our platform puts everything in a central location so you can send reviews, watch them come in, respond to reviews, and create the reports you need. 
Should you focus on getting ratings and reviews for doctors or for practice locations?
Both your doctors and your practice locations should be getting reviews. If both can show up in the same Google search, you'll have double the exposure. You can use our split invite feature to send a percentage of review requests to a doctor and a percentage to the location. That way you're building both reputations simultaneously. 
What kind of improvement can I expect if I partner with SocialClimb?
Our customers experience a 1.3 improvement in their star rating and a 400% increase in their number of reviews on average. That alone will improve your chances of landing in Google's Local 3-Pack of results. And if you also optimize your Google Business Profiles, Google takes note. 
How quickly will my reputation turn around?
Our clients typically begin seeing results within a few weeks of starting with us. 
Schedule a demo to see how SocialClimb can help with your review management!