We've recently noticed that Google is experimenting with a "two-pack" Local Search result list instead of a "three-pack" list on mobile devices.  This Google experiment again emphasizes how important it is to rise to the top of online search results and then stay there. Medical practices and all businesses can use smart software solutions to stay visible even as internet search patterns change.
Busy People Want Immediate Results
Google's two-pack experiment reflects the company's constant response to people's changing expectations as they use new technology. For the past several years, Google has reported how people's search behaviors have dramatically changed to expect more immediacy.
Busy people want "right-here-right-now" results when they search for solutions online, especially on the go. In today's world, people are "on the go" even in their daily lives at home. We commonly use voice-controlled virtual assistants like Siri, Alexa, and Google Assistant. Already, these digital assistants will search the internet on request, then choose and tell you the one most relevant result. Then the assistant may ask if you want another result.
Top Strategies to Stay on Top of Local Search Results from Mobile and Voice Assistants
How do you make sure the technology sees you as the most relevant result? Or maybe the second most relevant?
As your advocates at SocialClimb, we can help you stay in the focus of potential clients. Use these top three strategies to keep yourself in view.
Get on the map by creating and maintaining an online listing.
If you haven't already, you need to take the fundamental step of creating a listing, or a Google My Business page. This is like getting your name in last decade's printed phone book, where you raise your hand and say "Here I am! Pick me!" to the internet search engines. If you don't have a listing, the internet search engines may not find you, and you might not even show up at all.
As you create your listing, pay attention to the fields that will accurately identify you to your preferred potential clients. For example, make sure your contact information and address are correct. Include a photo. Link to your website. Choose a category that describes your business well.
Move to the top of search results by building your reputation and reinforcing your brand.
Build your online reputation to show Google search engines that you are a good-quality choice to display. The foundational way to build your reputation is to use software that automatically requests reviews and ratings from all your clients. Our data shows that about 10% of clients respond with a review or rating, and the majority of patients report a positive experience. As your happy client base builds your reputation for you, Google search engines see you as a high-quality choice to display.
Another significant way to have search engines prioritize your listing is to reinforce your brand with inexpensive "brand ads" through Google. Different from more expensive targeted ads, a brand ad means you show up when people search for you directly. The more you show up as a result of someone's search, the more the search engines see you as relevant, and the more likely you will rank higher on future search result lists.
Stay ahead of the pack by placing paid, targeted ads that attract your ideal patients.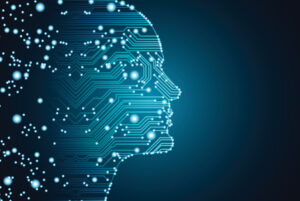 You can make sure you show up in search results by placing paid, targeted ads that attract your ideal patient mix. Using these strategic ads, you do more than just show up generally; you instead show up at the top of search results of specific individuals who match your ideal patient profile. You are front and center right as they make important decisions about the very care options you provide.
SocialClimb's software uses predictive analytics and artificial intelligence to evaluate large data sets. First, the software determines your preferred profile for your ideal patient mix. Then it finds the groups and individuals who match this profile, who are also most likely to want your services soon. Finally, with your approval, the software places and monitors the ads.
Stay Visible in Mobile and Voice-Assisted Searches
No matter how search technology changes, it's easy to promote your medical practice online using SocialClimb's automated medical marketing software. We keep you in front of people right when they look for the services you offer, so your practice will grow and thrive.
SocialClimb's cutting-edge technology connects you with your best-fit clients. Call 866-338-8270 to learn more. Or request a short demo by clicking on the link below.