Get your reputation and your online presence in shape so you can attract your ideal new patients instead of watching them float away.
It can be frustrating getting overlooked because your hospital system's brand marketing efforts don't have room for highlighting individual doctors. With hospital marketing, it's a team effort, and on the surface, marketing for an individual doctor seems like it doesn't fit the plan. But healthcare marketing has changed, and ignoring the individual doctor could be causing your entire hospital marketing funnel to spring a leak. 
Medical Consumers Want a Doctor They Can Trust
Medical consumers have changed the way they find a doctor. Where once they asked for a referral, they now turn to online search. A recent Software Advice study found that 94% of patients use online reviews as a step in finding a new doctor, and 71% use online reviews as their first step in that process.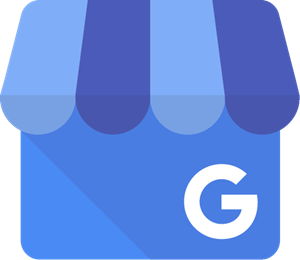 Consumers read reviews from doctors' GMB listings to determine whether or not a specific doctor is a good fit for them. A BrightLocal study found that 76% of consumers trust online reviews as much as personal recommendations. That trust they feel strongly influences their provider choice. 
To attract new patients, you need to throw your hat in the ring, so to speak. You need to start collecting reviews, get your GMB listing(s) in shape, and win at Local Search. If you are not doing this already, you are metaphorically standing on the riverbank while your patients jump onboard with other doctors. You're watching your potential revenue float away. 
What Is the Value of a New Patient? 
It's a simple question with a complicated answer and many factors involved. Consider just a few issues that come into play: 
The procedure being done
Insurance the patient carries
Where the procedure will be done
If ongoing treatment will be necessary 
If the patient will send other patients your way
Patient value varies greatly, but hopefully, you know at least the approximate value your average patients will bring. As you make those calculations, one thing is clear: some patients will bring in more revenue than others. 
But a patient's value is not only about the revenue they bring in. Part of their value lies in the procedure you're performing. If you want to spend more of your time doing bunion removal or total hip replacements, those are the patients you need to attract. 
So your "ideal patient" is one who needs a specific procedure done and has coverage that gives you a high rate of return. Other factors are also involved, but that's the simplified view. You need to be focusing your efforts on attracting your ideal patients. 
That's what we specialize in.  
Attracting more of your ideal patients will bring up your average patient value and increase your revenue. But you can't do that if you rely solely on your hospital's marketing plan. 
Don't Get Lost in Your Hospital's Marketing Funnel
It used to be that doctors affiliated with hospitals had to rely on the hospital marketing team to take care of everything. The problem is, hospital marketing funnels are so focused on their hospital brand that they miss out on meeting the needs of their doctors and end up losing new patients to independent practices. 
With increasing frequency, hospital departments are going rogue to bring in the new patients they want. Taking charge of their own marketing allows these departments the flexibility to attract high-value patients for their doctors. 
Attract Patients the Right Way
The SocialClimb process is simple, you'll see results in a matter of weeks, and best of all, you can measure your ROI down to the Patient Acquisition Cost (PAC). 
Step 1: Medical consumers are looking at GMB listings to gather their information (just the way Google designed it), so we start there. It's important to be visible to your future patients on their turf. We will help you claim and optimize your GMB listing. 
Step 1 also includes sending out a text message to each of your patients with a request for a review. We have found that 10% of patients asked will leave a review, and that is enough to significantly increase your number of reviews as well as your Google star rating. 
More reviews and an optimized GMB listing will improve your visibility in search results. With step 1, our customers typically see results within four to eight weeks. 
Step 2: Once you have your GMB listing in shape and you've collected a good number of reviews, you can move to step 2. This is where the real fun begins. 
Our predictive analytics tool, which is driven by the same big data and AI hospitals use, will identify zip codes with high concentrations of your ideal patients. You can send Boost Ads targeted to those identified areas so your listing shows up as an ad at the top of search results when patients are searching for medical care. 
Don't sit back and let other doctors hijack your new patients. Take the steps necessary to put your boat in the river and get seen right at critical decision-making moments. 
Put Us to the Test
The best thing about our strategy for patient acquisition is that you can achieve measurable results in a matter of weeks. It's great that the price point for using our platform is so low. It's amazing that you can put big data and AI to work for you. Wonderful that you can attract patients specifically ideal to you. And the fact that you can measure your ROI down to your PAC is unbelievable. But the fact that you can start to reap the rewards of these efforts within eight to twelve weeks is phenomenal.  
Set up a demo to see for yourself what we can do for you, or reach out to our team today at 866-338-8270 with any questions you have.