The Impact of Cookieless Marketing in Healthcare
Would you like some cookies? 
Several times a day we're faced with this question when visiting different websites. Many choose to accept the cookies, some choose not to — without really knowing what cookies even are.
If you're anything like us, whenever you see a cookie notice popping up, you can't help thinking about this chewy, slightly doughy, buttery treat. But, while the marketing type of cookies has nothing to do with food and serves an entirely different purpose, very soon it's going to be off the menu.
Third-party cookies — tiny pieces of code that track an individual's online habits — have long been an important tool in healthcare marketing. In 2024, however, Google will be removing third-party cookies from the Chrome browser. Other popular web browsers, like Safari and Firefox, have already done this and blocked them.
Why Do We Care?
Cookies have been used for years to track and collect user data, allowing a highly personalized user experience with tailored ads and content. This leads to improved online presence, better brand loyalty, and optimized marketing campaigns with higher engagement.
Google's efforts to phase out third-party cookies from the Chrome browser will significantly affect the options and data that healthcare marketers can use. Though industry leaders are always reinventing ways to collect and work with data in digital marketing, the elimination of third-party cookies will influence (and should inform!) your future marketing and advertising strategies. 
Still, it's not all bad news. These developments won't take place until 2024, so there's plenty of time to figure out new ways of collecting the data you need. Also, in the highly regulated healthcare market, you're used to working with fewer data points thanks to HIPAA guidelines, so chances are you're already better prepared for cookieless marketing in healthcare.
First-Party vs Third-Party Cookies
There are different types of cookies, but the most common ones are first-party and third-party cookies.
First-party cookies include any user information collected directly by the website you're using and they only track your behavior on that website with the intent to improve the user experience. This may include language settings, website activity, purchase history, demographics, and other personal identifiers.
Third-party cookies collect the same user information. However, in this case, it's collected by third-party companies that don't have direct relationships with users. The data stored in third-party cookies are pieced together to create detailed profiles of users as they move around the internet. Their primary function is to track user activity online and then display highly targeted ads based on collected data.
Imagine you just researched a blood pressure monitor on a website, but you weren't ready to buy it yet. Suddenly, you start to see ads for that product on other websites you visit. This isn't magic or coincidence or even your device listening in on your conversations. It's third-party cookies at work.
In healthcare, information collected by third-party cookies is used to target new audiences that align with the existing patients. Let's say a healthcare organization is trying to grow its orthopedic practice. They may use third-party data and buy ads to target people who've viewed the most popular blogs about herniated discs. This way, they can group target audiences into smaller segments, and market their services more effectively, exclusively within their market area.
So, why is Google removing third-party cookies? Well, they're not exactly clear.
Causes of Cookie-Calypse
The biggest problem consumers have with third-party cookies is related to privacy. In the last 10 years, massive data breaches have exposed billions of users' private information, much of it collected and stored through the use of cookies, often without the user's knowledge or explicit permission. 
In addition, the end of third-party cookies comes due to an increase in online privacy protection laws and regulations. The EU passed a series of e-privacy directives under the General Data Protection Regulation (GDPR), including the Cookie Law. Several states in the US passed similar privacy protection laws, including the California Consumer Privacy Act (CCPA). These measures are designed to bring more transparency to third-party data collection and cookie-based privacy issues.
Initially, third-party cookies were set to be phased out from Chrome in 2020. This was postponed until 2022 and then again until 2023. However, Google has since announced that they're delaying the removal of third-party cookies until 2024, giving them time to develop and test their Privacy Sandbox solution ahead of the change. (Other, purposefully less-articulated, reasons why Google isn't quite ready to "let it go, let it gooo" include their own usage of third-party cookies to provide better ad targeting to their search ads users, therefore directly influencing their bottom line.)
How to Prepare for Cookieless Marketing in Healthcare?
Although the removal of third-party cookies will require healthcare providers to revisit their marketing strategies, it will also reduce the risk of violating patients' privacy and provide new opportunities for connecting with them on a more personal level.
Healthcare providers are already relatively well-prepared for cookieless marketing because they're accustomed to meeting HIPAA requirements when collecting protected health information (PHI) and personal identifying information (PII) online.
However, these developments will still demand new strategies in order to adapt to the changing landscape, so here are some of the options:
Remove Third-Party Functionalities from Your Website
Before you do anything else, you need to remove third-party functionalities from your website because, once Google phases out third-party cookies from Chrome, these functionalities will be blocked by default. In other words, everything that you're currently managing with the help of third-party cookies will be disabled so you should take the time now to find alternative methods.
Put Emphasis on First-Party Cookies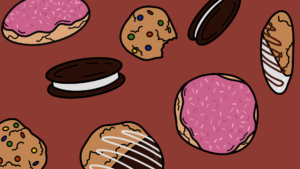 While many healthcare marketers may see the end of third-party cookies as a threat to their marketing plans, this could actually be a positive change leading to a greater emphasis on first-party data. In other words, the information collected directly from patients and customers.
First-party cookies collect data directly from the user with their explicit intent, for example through sign-ups, ebook or webinar registrations, interactions with a chatbot or messenger bot, and blog subscriptions. By collecting this data, you can gain insights into the user's preferences and use it to create more targeted and personalized ads. 
Information collected with first-party cookies can also direct you towards creating great content the user actually wants to see or sign up for, which in turn leads to patients with a higher level of intent.
Cookie Consent Management
In light of new privacy developments, users are increasingly concerned about who is collecting their data, how much of their behavior is being tracked, and what companies are doing with their information. That's why you need to create your approach in a way that patients are willing to share information.
Since more emphasis will be put on using first-party cookies, remember to implement a cookie consent on your website and make it crystal clear that all data will be kept confidential.
Focus on Contextual Marketing
In the evolving privacy landscape, one way for healthcare marketers to reach their ideal users is by showing them ads based on the content they're consuming at that exact moment in time. Contextual advertising means displaying ads based on the environment in which the ad appears. Using sophisticated algorithms, this method targets ad placements based on keywords, website content, and other metadata.
Contextual advertising enables you to identify the phrases and keywords that are most appropriate to target. For example, an online therapy company can use a contextual campaign to drive awareness using in-context and out-of-context phrases. In other words, they can target in-context phrases like "mental health support," "tips for anxiety," or "mental health tips." Ads would then be placed on content related to those phrases, reaching an audience that is actively looking for resources. 
In this case, patients don't have to accept cookie tracking to be reached. Contextual marketing in healthcare isn't constrained by privacy legislation because it doesn't collect or use information about users. As a result, healthcare providers can ensure they're reaching the right audiences, in the right frame of mind, in a compliant manner.
Attract Users Organically
Another way to replace third-party cookies is to use organic healthcare marketing tactics, including local SEO, reputation management, and social media. 
This doesn't mean attracting patients without considering their needs or what they are actually searching for. It means creating thoughtful pieces of information that rank high because they provide relevant answers to the questions your audience is asking, or engaging with your patients and connecting with them in a meaningful way by responding to their feedback. 
Find Out which Campaigns Make Your Phone Ring
Call tracking is another method of using first-party data to track user activity through phone calls and gather information, such as which platforms or campaigns generate the most calls, or how you can improve the patient experience.
When you opt for HIPAA-compliant call-tracking software, you don't have to worry about breaking any data privacy regulations. Instead, you can put call trackers on your Google Business Profiles (GBP), website, or any other marketing campaign — including digital and traditional channels. When a call comes in, the software determines the source this patient came through. Such information helps you analyze the effectiveness of your healthcare marketing campaigns and decide where to invest your time and efforts.
Create a Personalized Experience for Your Patients
Even in the cookieless environment, there are other strategies that can help you build a patient base and create genuine, long-term relationships. The key is to create personalized experiences for your customers.
For example, patient loyalty programs increase patients' level of interaction with the healthcare organization, helping them to feel more engaged and connected. Because they reward patients for their ongoing connection with the institution, patients are more likely to return when they need additional services and recommend the institution to others.
You can reward patients for their ongoing relationship with your healthcare organization by providing them with benefits such as free parking, discounts in the on-site pharmacy, or complementary health screenings. Interactions like these can create real value for patients and entice their loyalty — with the overall goal of turning them into your brand ambassadors. And in the age of sharing and leaving reviews online, patients have the potential to represent your brand.
Use the Crumbling of Third-Party Cookies to Your Advantage
Adapting to cookieless marketing in healthcare is yet another hurdle you need to overcome. At the same time, this is an opportunity to adjust strategies so you can keep connecting with patients, gain insightful perspectives on them, and help them engage more deeply with your healthcare organization. 
With a successful cookieless approach, you'll not only acquire relevant (and actionable!) data, but you'll also engage with your audience in a personal and organic way. In the end, it's the consistent and personalized engagement with patients that drives brand loyalty, patient satisfaction, and growth in patient acquisition and retention.
Finding the optimal mix of cookieless marketing tactics to reach your audience isn't going to be easy or quick. At SocialClimb, we understand how frustrating it can be to find the right approach and ensure the security of your patient information. With our HIPAA-compliant platform, you can eliminate the guesswork and rely on a range of easy-to-use tools to know where your patients are coming from, identify which of your marketing tactics work, and define where to invest your efforts without worrying about data security and privacy regulations.