Today's healthcare marketing strategies look pretty different than they used to. Medical practices have access to information and technology that allows them to humanize their marketing in ways that reach medical consumers more effectively. So I guess I should say, if your healthcare marketing strategies don't look different than they used to, that's a problem. 
Historically speaking, marketing efforts have been painted with a wide brush. The goal was to get your brand in front of as many people as possible. Due to human constraints, that was the best option available to us at the time. It's perhaps a bit ironic then, that advancements in technology like machine learning, AI, and predictive analytics are the driving forces behind our ability to fully humanize marketing. With all this tech at our disposal, we can truly focus our marketing efforts to meet individual needs with more precision than before. 
Hopefully, your marketing has undergone a change to capitalize on all this new tech available to you. Here's a rundown on the new trends you should be making use of. 
1. Finding your ideal patients 
I remember as a child being told, "You get what you get, and you don't throw a fit." That works well for a harried preschool teacher handing out popsicles, and there is some wisdom in gracefully taking what comes, after all. But a one-size-fits-all mentality doesn't work for every situation, and it definitely doesn't work for healthcare. 
When patients look for a doctor, they often do some shopping around. As they should. They're trying to find the best doctor for their situation. Maybe they want someone who has a track record with highly successful knee replacements. Maybe they are looking for a doctor with a great bedside manner because that's the most important thing to them. Or maybe they're searching for a doctor who uses a particular procedure they've read up on. Whatever they are looking for, they turn to online search and reviews to find a great fit. 
As a doctor, on the other hand, you may feel like you're waiting for patients to find you. You've worked hard, you've built your reputation, and you're known as an expert in your area. Your patients will come, right? But the fact of the matter is, one size does not fit all when it comes to patients.  
Predictive analytics
Predictive analytics and big data put the power in your hands to identify the type of patients that would be the best fit for your practice. You can identify patients at risk for the type of procedure you rock at and want to see more of. You can also find patients who carry the type of insurance that fits best with the needs of your practice. Identifying these patients will ultimately be a win-win for you and your patients. 
While we haven't yet reached the big-brother level of data collection described by George Orwell in his book, 1984, we're all well aware that data is being collected. Every time we search for something online, look at an ad, or order something from Amazon, those behaviors are captured as data points. That data can be used to identify trends and preferences to improve healthcare marketing experiences for everyone involved. 
Robust predictive analytics tools will use these variables to inform predictive models based on specific health concerns and be able to accurately identify risk on an individual level. That means you will know who to target to attract shoulder replacement patients. And if you are looking for specific insurance or a history of on-time payments, you can factor that information in as well. 
For example, if we take a closer look at people at high risk for shoulder replacement, the AI technology will be able to sort the data based on a list of information and behaviors such as the following: 
Sports participation
OTC drug use
Self-reported shoulder pain
Web searches on shoulder pain
Online purchases related to shoulder pain
Ability to pay (financial information)
Commercial insurance
The AI will look for patterns in the data that point to shoulder pain or shoulder replacement and predict an individual's risk level. 
 2. Personalizing your marketing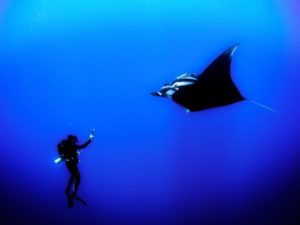 It's pretty well established at this point that doctors need to manage their online reputation and reviews in order to get seen by patients searching for care.
Managing your reputation puts you in the game and should definitely be at the top of your healthcare marketing strategies list. When medical consumers search for care, they generally do so online. In fact, 71% of patients begin their search for a doctor by looking at online reviews. Their behavior patterns highlight the importance of being seen online and having current reviews that speak to your expertise. Patients want a doctor they can trust, and online reviews are a good way to get an objective viewpoint. Even the occasional negative review can work to your benefit as it highlights the legitimacy of your reviews, though it's important to address any concerns found in negative reviews. But why stop there?
Getting your online presence in shape is critical, but it's also just swimming on the surface. The difference between managing your reputation and sending out targeted ads is kind of like snorkeling vs. scuba diving. Snorkeling gives you a great experience, and it gets you in the water, but scuba diving opens up a whole world that snorkelers simply can't enjoy.     
Targeted ads
Reputation ads on Google, Facebook, and Instagram can be targeted to those patients you've identified with predictive analytics. Once you've built your reputation and have identified the patients who are best for your practice, you can build ads filled with the right keywords to get seen. 
Your optimized ads will show up when people in those high-risk zip code areas search for care. Targeting your ads in this way uses your marketing dollars more effectively as you direct your efforts to these high-risk areas. You'll see better conversion rates and will fill your schedule with a higher percentage of the patients you want to see. 
3. Measuring your marketing spend
The technology in place today makes it possible to measure the effectiveness of your marketing spend more easily. 
When my oldest daughter was very young, she figured out a way, all on her own, to grow taller. She would link her hands an inch or two above her head, take a deep breath with her chin tucked in, then stretch her head up to meet her hands. Her six-year-old self was convinced she was growing a little each time she did it. 
At 5' 10" she ended up being taller than her sisters, so anecdotally, she may have a case for her method. From my perspective, however, I could see other factors at play. I never told her that as she stretched her neck, her hands fell to meet the top of her head. Sadly, she did eventually grow out of that stage. 
Hopefully your medical practice is growing. The question is, what marketing efforts are you engaged in that drive that growth, and how impactful are they? Without the right metrics, you cannot measure your efforts in a meaningful way. 
PAC and ROI
Two of the metrics most valuable when considering the effectiveness of your marketing spend are your patient acquisition cost (PAC) and your return on investment (ROI). To calculate these numbers, you need to know three values specific to your marketing efforts: 
Your marketing spend
Number of appointments made
Revenue brought in
PAC is found by dividing your marketing spend by the number of appointments derived from those marketing efforts. 
You can calculate your ROI by subtracting your marketing spend from the revenue you made, then dividing that number by your marketing spend. To get a percentage, you multiply the quotient by 100. 
You know how much you spend on marketing. That's an easy one.
The revenue you bring in from your specific marketing efforts could be tricky to measure, but you should be able to find all the answers you need in your patient management system. Another way to go would be to estimate the average revenue per patient and plug that number in the equation. 
The number most difficult to find is the number of appointments made from your specific marketing efforts. How do you measure that? Keep reading. 
4. Managing everything from a single platform 
One of the most frustrating aspects of implementing your healthcare marketing strategies is keeping all those balls in the air at once.
Trust me on this, you need to be managing everything from a single location. It will save you time and money and will lower your stress levels considerably. Seriously.
Look for a platform that integrates with your practice management system. A robust reputation management platform should also integrate with Google so you can login to everything you need in one place. 
These secure integrations allow you to simplify your life dramatically by handling everything from a single location: 
See reviews across social media platforms. 
Send review and survey requests automatically.
Be notified of negative reviews. 
Respond to reviews.
Make changes to multiple GMB listings at once. 
Add Google Posts to multiple GMB listings at once. 
Set up your ads. 
Keep an eye on your doctors' online profiles. 
Set up reports to keep tabs on how things are going.
Track appointments made from your marketing efforts.
If you cannot do all of these things and more from your platform, it's time to upgrade. 
Call tracking
Integration with Google makes it possible to track where your calls are coming from. If someone finds your Google My Business (GMB) listing, clicks on the phone number, and makes an appointment, that can be tracked. And if you send out Google Ads and someone clicks on the ad to schedule an appointment, that can be tracked as well. 
Knowing these numbers allows you to have all the information you need to calculate an accurate ROI and PAC. 
5. Getting the most effective, least expensive option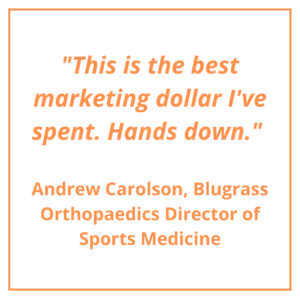 Now for the golden question: Can you really find a company that can provide all of these healthcare marketing strategies in one place? I'm glad you asked, because you truly need to be employing these technologies in your marketing efforts. 
SocialClimb offers all of these features to help medical practices grow in today's digital market. That means when you partner with SocialClimb, you'll have the most effective, least expensive marketing available. Companies not making use of available technology are wasting your time and your money. 
Medical practices that have started using our targeted ads—we call them Boost Ads—have proven their effectiveness. They often start small, with a single practice or even a single location. Soon, they are dumping other marketing efforts to expand their ads. They're identifying and bringing in the patients they want, and they're taking charge of their growth. 
Set up a demo today so we can show you how our platform will transform your patient acquisition.