Getting new patients is a constant concern. Full schedules keep your practice alive and flourishing, but times have changed, and the way to get new patients through your doors takes a new way of thinking. We've listed seven simple ways to acquire new patients so you can grow your healthcare practice and remain independent. 
1. Start with Google. 
Your Google Business Profile (GBP)—formerly Google My Business—is free advertising for your business. Medical consumers searching for healthcare online will see a set of three GBPs that show a star rating, possibly their hours of operation, and where they are on a map. Consumers can click on the profile for more information. 
It's important to show up well on Google because these little Google profiles get a lot of traffic and visibility. You need good reviews and well-optimized profiles to make sure you're providing all the information someone needs and to convince Google you're relevant enough to show up in their search results. Potential patients who see a low star rating are likely to pass right by in favor of a doctor with a high rating, which means your profiles need to accurately reflect the great care you provide.
Most businesses are allowed one GBP per location, because it's set up to be map based. Healthcare works a bit differently, though. You'll have a profile for each location and one for each doctor at each location. That can add up fast. A practice with 20 doctors and four locations would have a minimum of 24 profiles. Doctors who work at multiple locations will have multiple profiles. It's a good idea to use a software platform that allows you to manage all your GBPs easily from a single dashboard. 
2. Ask for reviews.
Don't have a lot of reviews? That could be a problem. Your online reputation is more important than just showing how awesome you are. A great reputation will drive patients your way, and a bad reputation will drive them away. 
"A great reputation will drive patients your way, and a bad reputation will drive them away."
The problem is, when left to their own devices, patients who feel compelled to leave a review are typically either really angry or really happy with the care they received. That means your star rating will not be a truly accurate representation of the level of care you provide. What you need is a more representative sample of your patients leaving reviews. 
When asked, we've found that about 10% of patients are happy to leave an online review. You can send an automated text or email to patients within 24 hours of care that makes it easy for them to leave a review. This will get your silent majority of happy patients talking and your rating will naturally improve. 
3. Make it easy.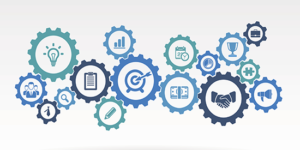 Managing your Google profiles and improving your online reputation may seem like a daunting task that will take too much time. The trick is to find the right software platform that will automate the process. 
A robust healthcare marketing platform will integrate with your PM/EHR to make it simple. Look for a platform that lets you manage all your GBPs from a single location, send out automated review requests, and set up and deploy paid ads on multiple social platforms. A great healthcare marketing software platform will track all your data so you know the exact results of your marketing spend to the dollar. 
4. Use paid advertising.
Medical consumers searching online for healthcare get a variety of search results. They'll see that 3-pack of Google profiles as well as organic results like websites and other relevant sites. They will also see paid ads. 
You can increase your online visibility by setting up paid search ads that show up for consumers when they use the right keywords. For example, you can use your practice name or a doctor name as a keyword for an ad. That way, when a medical consumer goes online to search specifically for your practice or a specific doctor from your practice, your ad will show up at the top of search results rather than the ad from a competitor. 
You can also use other keywords that patients might use to search for the type of care you provide. Paid ads will show up above Google's 3-pack of profiles or even as the top profile in the short list they provide. The important thing is to get seen multiple times to improve the chances of a potential patient to click on your ad, profile, and/or website. 
Paid advertising for healthcare will expand your organic reach and help you acquire new patients. You can even specifically target the type of patients you want to see that will increase your revenue more quickly. 
5. Be active on social media.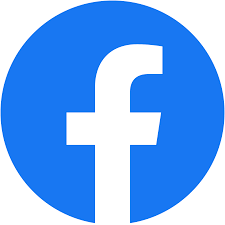 People spend a lot of time on social media. In the U.S. in 2021, 82% of the population had a social networking profile. Breaking that down, seven out of ten adults use Facebook, and 70% of those on Facebook are daily users. Instagram is used by four out of ten U.S. adults. YouTube claims a whopping eight out of ten people. 
You can build your brand and expand your visibility by being active on social media. Make sure you have a Facebook page set up and that you're using it. Try posting on Instagram—you can even post on both Facebook and Instagram simultaneously—use videos when you can. You can even create YouTube videos that talk about aftercare, special procedures, health tips, or more. Be creative, share your message, and get out there. 
6. Set up online scheduling. 
Did you know that you can set up online scheduling on your Google profiles? It's a growing trend, and one patients pay attention to. A recent study found that medical consumers will choose the physician who provides online scheduling 77% of the time for specialists and 81% of the time for PCPs. 
If you haven't set up online scheduling yet, it's probably time. 
7. Invest in marketing.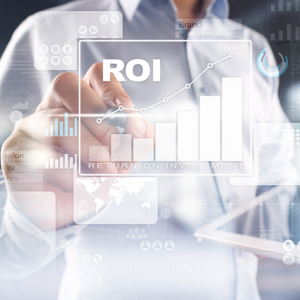 If the thought of marketing your healthcare practice leaves you in a cold sweat, you're not alone. You've got enough on your plate taking care of the patients who come to you—let alone working to get more patients. But you DO need to acquire new patients so you can keep your doors open, and effective healthcare marketing will bring those patients to your doors. 
Good news: healthcare marketing doesn't need to be expensive to be effective. You just need to employ a proven strategy that measures outcomes. You need to disrupt the patient journey so you are seen and chosen by the right patients. Doing nothing gets you nowhere. You need to do SOMETHING, and this list is a great place to start. 
If you have any questions, or if you'd like to see how our platform will help you acquire new patients effectively and with measured results, give us a call at 801-304-3155 to set up a 10 minute conversation with one of our team members, or fill out this form and we'll give you a call.