Healthcare advertising and marketing have evolved to be able to employ traditional online marketing tactics in recent years. Historically, healthcare marketing has not been able to keep up with traditional marketing due to the need to keep patient information safe. Doctors have a responsibility to protect the privacy of their patients, and for that reason, healthcare marketers' hands have been effectively tied when it comes to cutting-edge tactics. 
The good news is that technology has advanced enough to eliminate that concern. The right software integration allows healthcare marketers to access patient information without violating HIPAA regulations or compromising patient security. 
Patients are invested in their healthcare journey and educating themselves on practices and doctors, especially when it comes to finding a new doctor. This is why it is critical to develop an effective healthcare marketing strategy to reach and educate new and existing patients.
What Is Healthcare Advertising? 
Healthcare advertising is the paid promotion of a healthcare product or service. Current technology makes it possible to use targeted strategies to reach the right audience. Healthcare advertising and marketing strategies play a pivotal role in building healthcare brands by increasing online visibility and providing value to their target audiences. Medical practices and health systems use these tactics to find and engage the right patients and to form long-lasting relationships throughout the patient journey. 
Why Is Healthcare Advertising Important?
Healthcare advertising and marketing allows you to unleash the full potential of your business while always staying compliant with the constantly changing healthcare environment and regulations. The importance of marketing in the healthcare industry is to develop and execute marketing strategies geared toward engaging and educating patients on their healthcare journey through SEO, digital advertising, website, content marketing, and more. A strong healthcare marketing plan leads to better patient engagement and an increase in new patients. 
Why Do I Need a Healthcare Marketing Strategy?
An effective healthcare advertising and marketing strategy sets your practice apart from other healthcare providers. Implementing a successful marketing plan gets you more patients and drives growth, allowing you to focus your efforts where they do the most good rather than relying on guesswork and gut feelings. 
What Are the Benefits of Having a Healthcare Marketing Strategy?
Increase Patient Volume
The end result of healthcare advertising is more patients in your schedule. This includes keeping ethics at the center of marketing strategies to maintain HIPAA compliance while using technology to create and build good relationships with future patients. Learn more about how putting HIPAA compliant marketing into effect at your practice can be beneficial here.
Make Your Practice Thought Leaders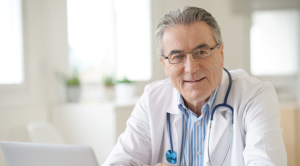 One way to show potential patients the value of your practice is to become a thought leader. Sharing valuable, informational content will set your healthcare practice apart from other practices and show patients you are committed to your mission and the quality of their healthcare. This proves to potential patients that you and your team are innovative, taking an all-encompassing approach to improve treatments so they can achieve better health. 
Promote Healthcare Services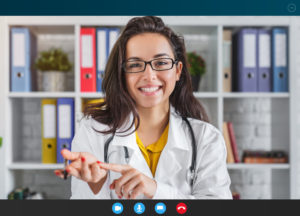 Healthcare marketing strategies including social media marketing, website, and digital advertising are fantastic tools to let doctors feature and promote their healthcare services and capabilities.
Why Should I Use SocialClimb for Healthcare Advertising? 
Improve Your Reputation
SocialClimb's platform makes it easier for patients to find you online. Most reputation management companies focus primarily on reviews and being at the top of the organic search results. In addition to managing your reputation, SocialClimb will help you set up search ads to ensure your practice's dominance in Local Search results and make sure your online presence reflects the excellent care you provide.
SocialClimb can help your practice show up at the top of paid and organic search results with ads that really showcase your value. You can easily set up responsive search ads or expanded text ads and track acquisition down to the patient's name with our reputation management platform.
Patients looking for a new doctor turn to reviews first to see what other patients think about their experience. Your reviews need to provide an accurate picture of the care you provide. SocialClimb automates the process of asking for reviews, giving your patients an easy way to leave that positive feedback.
Attract High-Value Patients
Improving your profit margins and growing your business means doing more than just managing your reputation. You also need to identify and target profitable patients. Our predictive targeting and machine learning tools work behind HIPAA-compliant walls to filter patient information and create profiles for high-value patients. Our platform then uses those de-identified profiles to find patients who may be in need of the procedures and treatments you offer and with the financial profile that best fits your needs.
Studies show that when consumers use the internet to find a business, almost all of them make their choice on the first page of results. Search ads will put you at the top of results, even before Google's 3-Pack of Local Listings, so you can increase your visibility to get new patients.
Measure Your Results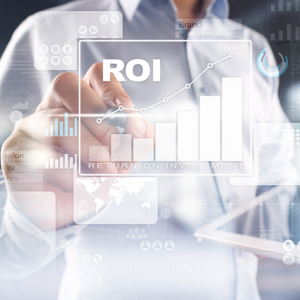 SocialClimb gives you the data you need. You may have heard that in healthcare, you can't get an accurate ROI or patient acquisition cost. Our platform can track how your patients found you, and that means we can give you those critical numbers.
Track your patients from first touch to scheduling and beyond. Our Call Tracker can see which patients went through your GMB listings, ads, or other campaigns to set up an appointment and then identify those who are already your patients. That attribution data is vital in order to isolate new patient acquisition and calculate your ROI and PAC.
Our platform and integrations provide valuable information you can't get anywhere else. Here's the best part: we analyze all the data and give it back to you in easy-to-digest, fully customizable reports so it all makes sense.
See how SocialClimb can help your practice with a healthcare advertising strategy! 
How OrthoAlaska Used SocialClimb to Dominate Their Market 
Looking to improve their online visibility and grow their practice, OrthoAlaska started using SocialClimb's platform in July, 2018. They quickly found that the platform made it easy to manage all their Google Business Profiles from a single location, send automated review requests, get reports to monitor their status, and measure their results.
Using SocialClimb's platform to manage their online reputation and automate their patient acquisition has tipped the scale for OrthoAlaska, allowing them to show up at the top of search results when patients look for medical care online. Their market dominance has led to a 43% increase in new patients between 2018 and 2021
Greater visibility filled their schedules and put them in a strategic growth position.
Thanks to their improved visibility, OrthoAlaska has seen a 355% increase in website visits every month, increasing from 1,046 to 4,764 visits a month on average. 
Read more about OrthoAlaska's results after implementing a healthcare advertising and marketing plan with SocialClimb here.