Use our expert checklist to handle negative patient reviews with confidence, while boosting your market presence.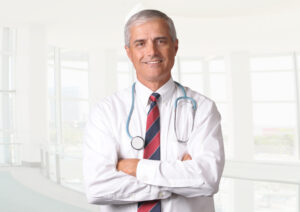 Online patient reviews help you improve your reputation, boost your online ranking, and grow your medical practice.  Research shows potential patients check reviews before choosing a doctor, and positive reviews convince them to choose you.  Negative reviews also affect a potential client's choice, but not in the way you might think. With your smart, timely, and positive responses, negative reviews not only lose their impact, but they also add to your overall reputation marketing efforts. Here's how you do it:
Learn where your practice and doctors get reviewed.
Some experts estimate there are more than 60 online rating forums for doctors and medical practices.  The largest rating forums include Google, Facebook, Yelp, Healthgrades, and Vitals.com.  In some geographic locations, people seem to prefer certain forums more than others. For example, ratemds.com is popular in Canada.  Look online and learn where your practice currently gets reviewed.
"Listen" to these reviews by staying notified of any negative ones.  Effective medical practices use an automated notification system.
To respond to negative reviews, you have to know about them.  You—or an employee at your practice—can regularly scan reviews of your practice. But even for a small practice, it gets overwhelming to scan these reviews manually, and this important effort often quickly drops to the bottom of even the most reliable employee's to-do list.   The best way to ensure you get notified is using an automated service that scans online reviews, flags low-star ratings or any inflammatory words, and sends you regular reports you can act on.
Respond quickly to every negative review.
Even the best practices get negative reviews. The key is responding quickly, to show you care about the patient and that you take their concerns seriously.  In our experience at SocialClimb, you should respond within one day, while the patient is still psychologically open to your response. If you wait as long as three days, the patient's negative opinion will often solidify.  If a review upsets you and you can't respond professionally, wait just long enough to calm down, or ask someone else in your practice to respond within the window of opportunity.
Keep negative reviews in perspective.
Although most medical practices aim to provide their best care both medically and personally, negative experiences are part of real-life interactions. A recent survey suggests that review readers know "you can't please all of the people all of the time," and in fact, they become suspicious if they see only positive reviews. When nothing negative shows up, they assume reviews are hand-picked or edited and that they don't accurately describe the real product or service. Readers want to see a variety of reviews or they suspect they are not seeing the real deal.  Readers report that they discount negative reviews if a reviewer seems to have unrealistic expectations or seems overly aggressive. Meanwhile, potential clients can see your efforts to resolve problems, and your sincere follow-up can read better than a generally positive review. Remember: your response is most important.
Choose and train the right employee in your practice to respond to negative reviews.
Responding to negative reviews is a skill.  Choose a calm, problem-solving employee in your practice who you can depend on to follow up on negative reviews.  Train this person not just in your review system, but also in reputation marketing and conflict resolution skills.  Make responding to negative reviews their main—or one of their main—job priorities. In a very large practice, or in special circumstances, this employee can assign others to follow up with a patient.
Respond publicly and respectfully, being sure not to give away any private HIPAA or PII information.
No matter what the content of a negative review, no matter how inflammatory, and even if you think a patient may never be satisfied, it is essential that other readers see you respond respectfully.  Never share any personally identifiable information about your patients online. Your words reflect the professional skill and personal concern of all the doctors and other employees in your practice. Your responses show that your practice respects and cares about all patients.
Set a positive tone by thanking, apologizing, reassuring, and inviting a follow-up.  Be genuine and personable.
Consider the patient's perspective: they have taken time from their busy schedule to offer you feedback.  They feel unhappy and want to feel better. Create a tone of best assumptions. First, thank them for their time.  Then apologize—accept general responsibility for the patient's unhappy experience, even if the specific complaint seems unwarranted.  Next, reassure the patient that your practice aims to provide excellent medical care as well as personal attention. Finally, invite the patient to contact you so you can resolve the problem.  Be sure to give your contact information in your online response.
Readers recognize cut-and-paste responses as insincere. Find a way to make your response personal by referring to the patient's publicly stated complaint.  For example, you could say, "Thank you for taking the time to let us know about your recent visit. I am sorry you did not feel listened to. We want to really hear all our patients and hope to learn from your experience. I would like to hear more. Please call me at xxx-xxxx."
Get the conversation offline as quickly as possible.  Remember to provide your contact information.
Never have an argument online.  Remember that everything you write online is public and long-lasting.  Even if it does not seem argumentative to you, it might to someone else, so avoid back-and-forth discussion in public view.  After your initial thanks, apology, reassurance, an invitation, you hope the patient will contact you. If they instead start an online conversation, continue to be kind as you encourage a private resolution. Simply restate–and slightly rephrase–your thanks, apology, reassurance, an invitation. Be sure to again provide your contact information. If needed, and if you know who the patient is, you can initiate the follow-up from your end.
If you find a pattern in your negative reviews, honestly address these in your practice, then let people know about your efforts in your responses.
Be sincere about improving your practice based on customer experience. For example, does one doctor often get feedback on long wait times?  Does your front desk come across as rude? Do particular demographic groups tend to feel treated disrespectfully? Do patients think you lack up-to-date training?  Even if you do not think you have a problem, you need to honestly listen. If the public sees a pattern in your office, then it is important to be surgical in addressing these problems in your practice.  When you respond to negative reviews, you can report on specific steps you are taking to improve.
Get as many reviews as possible to show the true value and quality of your practice.
If you leave things to chance, then chances are your reviews will not accurately show your practice's real quality. People are busy and are more motivated to post negative reviews when they have to do the work of finding the review system on their own.  In contrast, in our experience at SocialClimb, approximately 10% of all patients will provide a review if they are prompted and if it is easy for them. In fact, a recent study suggests that with a real sampling across the board, patients are more likely to leave positive reviews about their medical experiences than about other kinds of products and services.  Getting a big base of reviews will do more than just balance out negative reviews—it will show a genuine picture of your company's value.
To fully market and grow your medical practice, you want to show your practice at its honest best.  A robust collection of positive reviews will quickly increase your visibility in local search engines.  A variety of real reviews shows potential clients they can trust what they read. Then, as you respond positively to negative reviews, and sincerely address customer experience, you show potential clients they can have confidence in you, and they will trust themselves to your care.