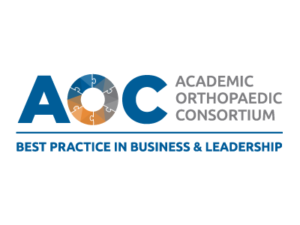 We are excited to announce that our partnership with the Academic Orthopaedic Consortium (AOC) continues to grow. Our team will be attending the AOC's annual meeting and participating in several ways.
Press release on the continued and growing relationship between SocialClimb and the AOC.
The SocialClimb team has been part of a task force analyzing reputation management for Academic Orthopedic groups. The task force includes Orthopedic group management team members from Stanford, Johns Hopkins, University of Florida, Rush University and Duke University.
The findings and recommendations from this committee will be presented at the AOC annual meeting in Nashville on October 3rd. We are excited to learn from and to help these great orthopedic groups manage and grow their reputations and they compete in each of their markets.