As a dental professional, do you know the answers to the following questions?
How many new patients did you attract to your dental practice last year? 

How much did you spend attracting each of them—your patient acquisition cost?

Are you making the most of your dental practice marketing strategies and budget, or are you putting all your eggs in one basket? 

Are you aware of how much dental practice marketing has evolved since early 2020?
If you want to grow your practice and keep the patients you currently have, the answers to these questions are important ones. A clear vision and an understanding of overall dental marketing trends will set you on the path to success.
We understand that finding the answers to marketing questions isn't always easy—especially when your expertise is dentistry rather than dental marketing. Below, we explain what dental marketing is and how you can make the most of multifaceted dental marketing campaigns.
What is dental marketing?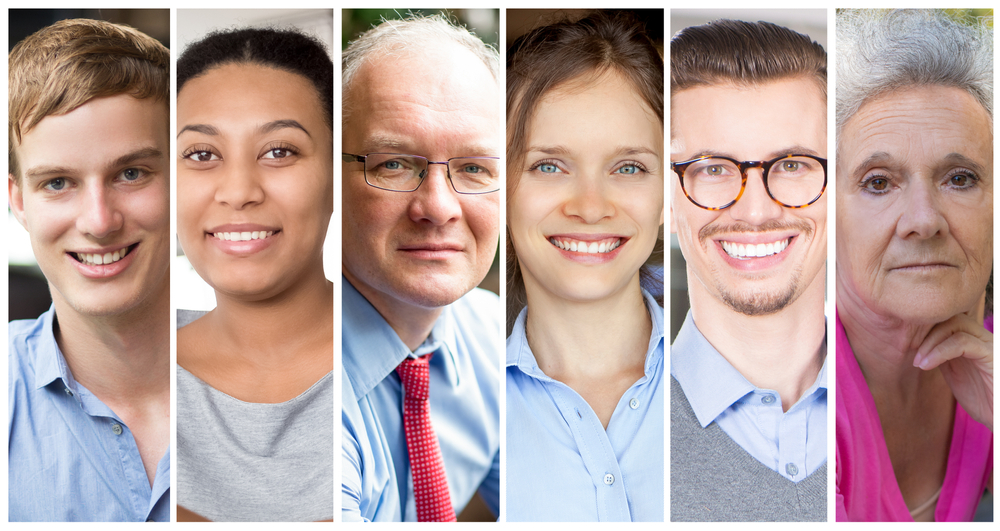 Dental marketing is any effort you make to build your brand, attract new patients, and keep the ones you have by fostering relationships. Today's dental practice marketing strategies should include a multichannel approach to connect with your target audience. 
Your target audience is unique to your practice based on many factors, such as your practice specialty, the age of patients you wish to attract, and other criteria. Reaching your target audience means building a relationship with them through a variety of platforms: 
Social media

Videos 

User-friendly practice website

Blogs/educational content

Referrals

Emails/newsletters

Text messages
Today's dental marketing strategies encompass a variety of digital marketing efforts, because as you are probably well aware, today's audience is frequently in a digital space, on an electronic device, on a daily basis. Reaching potential patients means engaging in digital marketing. 
How has dental marketing changed in the last few years?
As you're likely well aware, along with other healthcare marketing strategies, dental marketing has evolved with advances in technology. 
Computers and high-speed internet
A notable statistic that has changed the way dental practices market to their ideal patients is how much computer and internet use has grown in the past few decades. As far back as 2018, 92% of all American households had at least one type of computer, including laptops, tablets, and smartphones, and 85% of us had broadband internet service. And we're using them. A lot. Adults in the U.S. spent a staggering 755 minutes online daily in 2021—that's 7 hours and 57 minutes every day. And according to the Pew Research Center, 31% of us report being online "almost constantly."
With so many people in the U.S. connected to the internet, you can reach and educate prospective patients through images that include before and after photos of dental work, procedures, and positive outcomes to boost your brand reputation.
Smartphones and social media

Another way dental marketing has evolved over the last few years is through the popularity of smartphones. According to recent research, 85% of American adults own a smartphone, and they are spending more time than ever on their mobile phones searching the internet, watching videos, and reading the news, in addition to communicating with family and friends via text messages and social media. 
Why is this important to your dental practice marketing strategies? Because reaching new and existing patients through their mobile devices is yet another opportunity to connect, build relationships, and promote your unique services. And don't dismiss smartphones and social media as something delegated to a younger population. Pre-pandemic research also shows that smartphone use was on the rise among U.S. adults ages 50 and up.
Americans spanning a wide range of ages use their smartphones every day to send and receive texts, read emails, and search online for their new healthcare provider. They read online reviews about dental practices like yours and are highly influenced by star ratings.
This means that your dental marketing strategies should include mobile-friendly platforms. Your website should be optimized for all of these smartphone users so they don't have to wait for the site to load or turn their phone sideways to read tiny text. The ads they see when scrolling through Facebook should include the services you offer and they should target a specific demographic of healthcare consumers. 
A quick note about Facebook: 69% of adults in the United States are avid Facebook users, and they log in daily for an average of 33 minutes—the largest amount of time on any social platform. This certainly makes a case for allocating a portion of your marketing budget to social media. Facebook is a great place to engage in internet marketing for your dental practice, and it allows you a platform in which to build relationships with your ideal future patients. 
Online reviews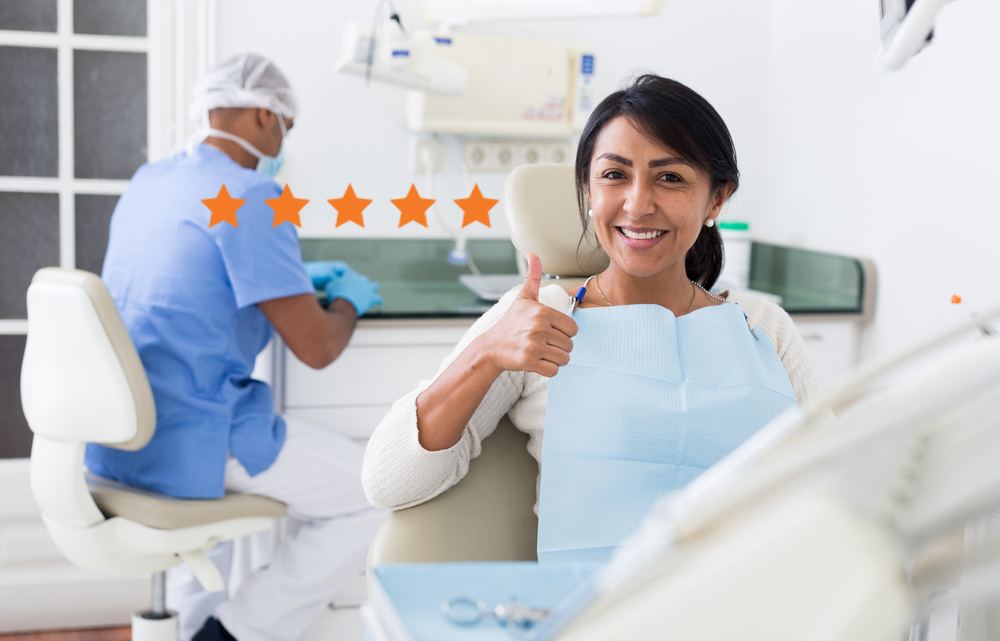 The technological advances that influence dental practices all over the nation have also changed the way you should be managing your practice and provider reputation. As noted above, Americans are searching for new dental professionals on their smartphones and reading online reviews. Today, reputation management is more important than ever for dental practices like yours because if a patient has a less than favorable experience, they may post a negative review to social platforms and public review sites for all to see.
With a fully automated online reputation management tool, you can text or email review requests to your patients within 24 hours of a visit to your office. That way, more patients are likely to leave positive reviews and feedback about a particular provider or the practice overall, and you benefit from having a lot more positive reviews to balance out any negative ones.
Teledentistry
Even before early 2020 and COVID, telehealth appointments were available to patients, allowing dental practices to offer virtual consultations and other types of health checks, screenings, evaluations, and aftercare. The pandemic catapulted teledentistry into the future at speeds we couldn't have imagined, and many practices are still using virtual appointments as part of their permanent patient offerings. 
Why is this important to know when it comes to dental marketing strategies? Telehealth is yet another way practices like yours are extending their reach through the internet to cast a wider net to patients who may not have simply driven by the office or heard about your services through word of mouth. If you offer virtual screenings, for example, you attract new patients who may otherwise not be willing or able to travel to your office for frequent appointments.
Online content, social media, and online reputation are just a few components of a comprehensive dental marketing campaign that will build your brand and bring in new patients. Additionally, your practice should provide opportunities for patients to ask questions, schedule appointments, and communicate in a safe, digital environment. 
Build awareness and rapport with patients: A benefit of multichannel dental practice marketing campaigns.
As you build more awareness of your brand through digital ads, patient referrals, provider reviews, and other avenues, you also build stronger relationships with your patients. Dental marketing provides an opportunity to educate existing patients about the latest and greatest dental procedures and technology your practice offers. It's a way to show them that you're evolving with the landscape and not staying rooted in the "old ways" of doing things.
Building rapport is a significant benefit of dental practice marketing. Patients like doctors and office staff they feel connected to on a more personal level. You can accomplish that kind of connection through marketing content in newsletters, Facebook, Instagram, and Google ads. 
Adjust your dental practice marketing campaigns to target a specific demographic one month and a different one the next. For example, you can target families by promoting Invisalign for teens, preventive care through regular checkups for children, or implants as an alternative to dentures for the older patients in your area. Speak to your target audience(s) about the dental issues that are important to them, on the platforms where they spend their time. 
Surveys 
Automated surveys offer you the opportunity to discover what your current patients want from a dental practice, things you're doing well, and areas that need improvement. With this knowledge, you can market to and attract more patients like them and grow your practice even more. 
Electronic newsletters 
Newsletters in the form of monthly updates keep your patients engaged through content. Don't be afraid to get creative with your efforts, like running contests or asking patients to call in with the correct answer to a trivia question to win a gift card to a favorite restaurant or coffee shop. 
Interactive activities like these keep patients engaged and connected between their six-month checkups. As a result, they're thinking about your practice and are more likely to recommend you to friends and family members searching for a new dentist. 
A well-planned dental practice marketing strategy offers new ways for your practice to grow and get involved with local and extended communities. As your practice evolves technologically, and you connect with future patients through online advertising, videos, webinars, and social media, you open up new pathways for your providers and practice to grow as a whole. 
SocialClimb offers HIPAA-compliant marketing strategies for your practice.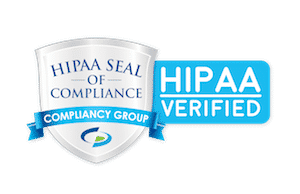 Let's go back to the beginning of this article where we talked about you being an expert in dentistry but perhaps not an expert in dental marketing. That's where SocialClimb comes in. If you're a bit overwhelmed by the thought of where to begin when it comes to developing a marketing plan that checks all the boxes—whether for your existing or new dental practice—put your anxieties to rest. 
We're experts in the field of HIPAA-compliant healthcare marketing strategies. We've helped dental practices like yours increase patient volume by 75%. We help practices improve their doctor reputations and branding, and that makes attracting new patients easier than you may have thought possible. SocialClimb helps practices like yours increase their bottom line and supports them as they expand to multiple locations to accommodate all their new patients.
When it comes to dental practice marketing, SocialClimb helps you think big and take action so patients can easily find you and your expertise. And even better, we automate so many of your marketing efforts that you don't even have to think about marketing strategies on a daily basis. Instead, while we're giving you the tools to reach more people and attract more high-value patients to your practice, you continue focusing on what you do best—providing outstanding dental services and healthcare to your practice family. 
Dental practice marketing: the SocialClimb advantage
So, back to our original questions. If you're unsure about how much money your practice spends attracting each patient, and whether or not you're making the most of your marketing budget, SocialClimb can help you figure it out. We can track your patient acquisition costs and measure your return on investment. 
From there, we assess your practice and provider reputations and recommend strategies for improvement. Then, we help you attract high-value patients with our secure, HIPAA-compliant, automated platform. The data we provide allows you to see where your marketing spend is best allocated, depending on your needs, so you can easily track progress and measure results to see the value of your marketing efforts. 
Are you ready to take the first step?