SocialClimb's automated patient surveys feature gives healthcare professionals the insight they need to empower data-driven success. 
Patient surveys are a great way to capture the patient experience and see data on how to best meet the needs of your patients. It's always a good idea to talk with your patients and make sure their questions are answered and they are comfortable with the care they are receiving, but that's not always enough. Surveys can prompt your patients with insightful questions they didn't know they wanted to answer. Patients may also feel more free to speak openly about issues they don't want to bring up in person.
If you haven't been conducting any surveys, it's a good time to start. Here are three reasons to start conducting patient surveys today.
3 Benefits of Patient Surveys
#1 Gain insight on how your office is running from a patient perspective.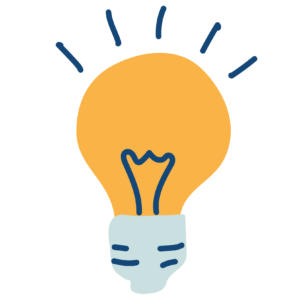 Many of the negative reviews medical professionals receive are based on patient expectations rather than patient issues. A survey can give you an idea of what those expectations are before someone feels the need to leave a negative review. Understanding is the first step in improving patient experience, especially if you follow up your new understanding with action.
#2 Improve the care you provide.
With a full understanding of your patients' expectations, you can implement changes that will improve their experience. Something as simple as the arrangement of the chairs in the waiting room or putting up signs asking patients to move phone conversations outside the waiting area could go a long way toward meeting those expectations.
Patient surveys can reveal issues you don't know exist with personal interactions or even with the billing process. Once you are aware, improvements can be made. And happy patients will leave good reviews that will attract more patients to your office.
Thankfully, more often than not, you will receive GOOD feedback from your patients. It's just as important to recognize a specific doctor, nurse, medical assistant, or other staff member for going out of their way to focus on the needs of the patient. Surveys can open your eyes to those who go above and beyond as they interact with patients.
#3 Show your patients you value them and want to provide the best care possible.
Surveys also allow your more introverted patients a non-threatening way to share their viewpoints. Either way, it gives patients an easy way to continue the conversation, and it shows them you care about what they think.
Surveys Available with SocialClimb
Sending surveys to your patients doesn't have to be hard.
Our platform allows you to automatically send survey and/or review requests to your patients within 24 hours of care with a single text or email. Your patients can leave a review and fill out a survey as a single, seamless experience.
We support a variety of survey options, including AAOE Empower and Patient Reported Outcomes for HOOS Jr. and KOOS Jr. in our platform. This patient-centered and operational data will give musculoskeletal practices the data they need to succeed.
You can create your own, customized survey with our prebuilt questions or you can write your own. You can also use one of the following available surveys:
Patient Satisfaction Survey (benchmarked in SocialCliimb)
Quick CAHPS (benchmarked through AAOE Empower)
HOOS Jr. (benchmarked through AAOE Empower)
KOOS Jr.  (benchmarked through AAOE Empower)
We will gather the survey data and turn it around into useful information for you to apply. We'll also alert you when you receive lower-than-average scores or when you receive negative feedback so you can reach out to handle the situation quickly. Surveys and reviews can be analyzed together or separately to better meet the needs of your practice.
To get started sending out surveys, contact your customer success manager. Or you can set up a demo to see how our platform can help you gather needed data, save you time, and get you the patients you need.
Schedule a Demo