Predictive Patient Targeting in Healthcare: Is it Possible?
More often than not, healthcare organizations and medical practices of all sizes find it challenging to attract patients who need their services. Whether you're a large hospital in a big city, or a small orthopedics practice serving a local community, you need to get the word to your ideal patients about your areas of expertise. Then, when the moment arises, patients will know exactly where to go for their healthcare needs. 
In the healthcare marketing world, finding and attracting your ideal patients is known as "patient targeting." The trick is to spend your marketing budget in a cost-effective way, so your efforts attract the most ideal patients with the least amount of money, keeping your patient acquisition costs (PAC) to a minimum. 
In our eBook: Overcoming Healthcare Marketing Challenges, we discuss the challenges of predictive patient targeting as well as the effectiveness of creating a direct mail campaign as part of your multifaceted marketing strategy. While it may seem counterintuitive to send postcards to prospective patients in today's digital age, nothing could be further from the truth. 
The Power of a Postcard in Healthcare Marketing
Direct mail, according to a recent Forbes article, "Three Reasons Mailers Aren't Dead in 2022," is alive and well! In fact, this article notes that direct mail drives 92% of consumers to engage with brands on other platforms. This means when your target audience receives a postcard from your healthcare organization, it resonates with them because they need your services, so they check you out online, in social media, and on Google reviews. 
They read about your practice and provider reputation online. They ask themselves, "What do other people in my community think of this particular practice or doctor?" If they like what they see, they  are motivated to contact your office. 
In fact, that same Forbes article says that out of the 92% of consumers who visit you in the digital space — website, social media, reviews — after receiving your postcard, 87% make a purchase. As it applies to medical practices, that could mean a very large number of new patients will be contacting you to schedule an appointment.
And it all began with a postcard. Who would've thought?

Here's the challenge, though: You have to know who to send those postcards to. 
Old-school direct mail takes the approach of blanketing the area around your practice with postcards. In other words, pick everyone within a 20-mile radius of your healthcare organization and send them a postcard about your state-of-the-art knee replacement options, and hope enough people in that zip code are suffering from knee pain.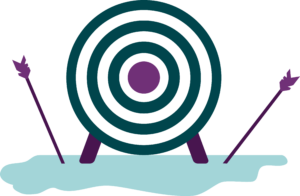 It's cliché, but it's really like shooting an arrow into a dark field and hoping you land somewhere near a far-off target. Isn't there a better way?
HIPAA Regulations Hinder Your Efforts
Another reason practices of all sizes take the old-school approach to postcard mailings is a not-so-old-school reason: HIPAA. Because so much health information is legally protected, you can't simply target patients who have a higher likelihood of needing your particular services. 
This is often one of the biggest challenges in attracting new patients with a predefined marketing budget. You don't have an unlimited budget with which to send thousands of postcards, hoping for the best return on your investment. 
Let's go back to our knee pain example. 
As we're sure you're well aware, HIPAA regulations prevent you from buying a mailing list of patients who've already been to a doctor for knee pain. There isn't a way to legally target middle-aged men suffering from an old college knee injury, or those who have a known medical history of treating knee pain through injections or with prescription pain medications. HIPAA protects the privacy of these patients. 
So, you're stuck with the blanket mailing approach, which increases your patient acquisition costs, lowers your ROI, and leaves you wondering how you can ever attract new patients without spending a fortune just to get a couple new ones to schedule an appointment.
HIPAA-Compliant Predictive Patient Targeting
Enlisting the help of a platform that's built for healthcare marketing can help your healthcare organization of any size overcome some of the challenges of identifying and reaching your ideal patients. Look for a healthcare marketing platform that integrates with your EHR system and automates a variety of tasks to help streamline your patient acquisition efforts. 
The SocialClimb platform can help you manage your online reputation and attract high-value patients, all while helping you maintain HIPAA compliance. Our newest Predictive Patient Targeting feature helps you find profitable patients in your area who need your services. Our sophisticated software accesses public data for more than 250 million people in the United States, so we can filter it and predict their future behavior, including risks for specific medical conditions, like chronic knee pain.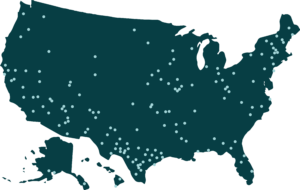 Armed with this valuable information, you can then send postcards from our platform — which now includes an integration for shipping postcards — to prospective patients who have a much higher potential for needing the healthcare services you offer. As you can imagine, this is a more cost-effective approach than the shot-in-the-dark method. You'll save marketing money, lower patient acquisition costs, and increase revenue while you grow your practice. 
If you're ready to take a new approach using a tried-and-true marketing method, SocialClimb can help you get started. Schedule a demo with us today to learn more about predictive patient targeting and all the other solutions we offer to help you get a leg up on the competition.