Our dynamic CEO, Ty Allen, recently gave a reputation management presentation at the AOC Annual Meeting held in Boston, Massachusetts. His breakout session on reputation management was voted one of the "top three best talks" by over 50% of attendees.
Read the press release: SocialClimb Sponsors 2019 AOC Annual Meeting. 
Allen was invited to present with Colin Semper, Administrator, Department of Orthopaedics Surgery Johns Hopkins Medicine, to highlight how our platform brought on amazing organic growth for newly hired faculty at the university. Semper spoke about their improved reputation scores, heightened visibility, and excellent growth trajectory, and Allen shared SocialClimb's process as well as data to back up the impressive results.
The data raises the curtain on how our reputation management strategies drove organic growth for Johns Hopkins Department of Orthopaedics Surgery: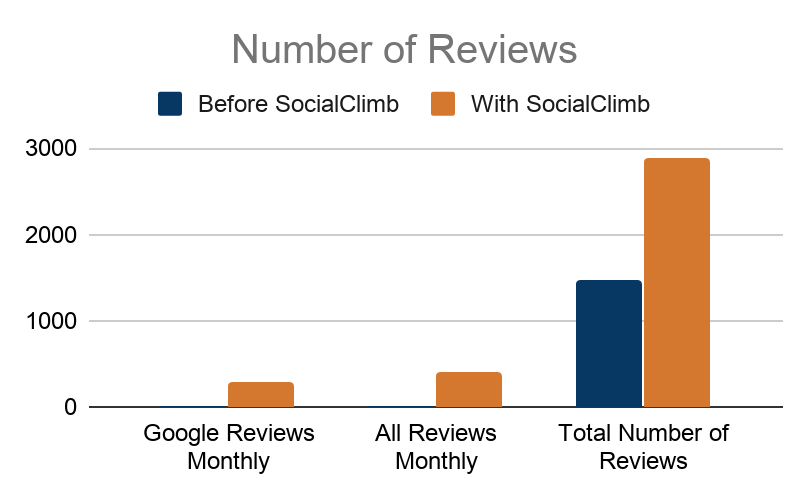 Monthly reviews increased 3,189% by sending patients a one-time, auto-generated request for feedback. Before Johns Hopkins partnered with us, they averaged 9 Google reviews a month. During their first three months using our platform, they received approximately 289 reviews a month, an increase of 3,189%. Their overall public reviews across all platforms increased from an average of 21 to 412 reviews a month, a 1,862% improvement. Their total reviews jumped from 1,469 to 2,885 in the same three-month period, a 94% increase. 
Johns Hopkins' Google rating improved from 3.67 to 4.81 stars in only three months. The 1.3 star increase was fueled by patients who responded to the auto-generated request. Reviews left by the rare, unhappy patient can damage reputations and influence a potential patient's perception. Our online reputation management system captures feedback from the silent majority of happy patients to provide a more accurate view of patient satisfaction levels. Our tools also simplify service recovery, giving practices and physicians a way to easily respond to negative reviews from a central location.
Distribution of reviews improved with the increased volume of feedback. Five-star reviews currently comprise 86.8% of the total number of Johns Hopkins reviews and another 5% of the reviews are four stars. Only 4.6% of the reviews are one-star, and the remaining 3.5% are either two- or three-star reviews. With over 90% of reviews at five or four stars, it's easy to see why patients searching online are choosing Johns Hopkins physicians and surgeons for their care. 
Numbers tell the story. The improved online reputation we helped Johns Hopkins achieve has dramatically shifted their growth trajectory and helped their new faculty acquire patients more quickly than they had anticipated. We are excited to track their data over the next few months and years as we uncover the full impact of their improved online reputation.
The joint presentation was delivered in Boston, MA, at the 2019 AOC Annual Meeting. One hundred and fifty Academic Orthopaedic Consortium members representing 74 university-based orthopaedic programs from across the nation attended the gathering in Boston. SocialClimb, an AOC partner, was also one of the event sponsors. 
Call us today at 888-338-8270 to start building your online reputation and grow your practice.