In recent years, patients have taken a more active role in their healthcare, and that impacts the strategies you need to employ for successful healthcare marketing. People Google their symptoms, diagnose their own medical conditions, and even crowdsource medical care for their friends on social media. It can be frustrating at times. 
Healthcare marketing today means stepping into the patient journey with digital marketing.
Patients looking for a new doctor turn to the internet. You need to do all you can to improve your online visibility so you show up in critical moments. And that means implementing these 10 strategies that will make your healthcare marketing successful.
BrightLocal reports that 93% of consumers used the internet to find a business in 2020. Finding a doctor is no different; patients turn to online search to find a doctor. These medical consumers are not just looking up phone numbers and addresses. A Software Advice study found that 71% of medical consumers use reviews as their first step in finding a doctor, and an additional 23% turn to reviews at some point in their search.
If you want to get seen and chosen by patients looking for a new doctor in 2021, it's a good idea to include the following 10 strategies in your marketing plan. For those who have plenty of patients, a good marketing plan is still in order, because you never know when those numbers will drop. As healthcare professionals, you know that taking steps to prevent poor health greatly impacts health outcomes in many situations. Include these strategies in your marketing plan, and you'll be taking steps to keep your practice healthy and growing with high-value patients. 
1. Improve your online visibility.
The internet is a huge warehouse of information. The bigger your online presence, the more opportunity your prospective patients will have to find you. You can take several steps to improve your online visibility, and I'll cover several in the strategies below. The most important strategy, however, is to be aware of how important your online visibility is. 
You need to show up when patients search for a doctor online. Patients searching online for a care provider will choose among those available to them. You have a greater chance of showing up in those searches if you can be found in multiple places and if your content is optimized to show up at the top of results. 
Don't be the internet's best kept secret. Instead, nurture your online presence and take steps to ensure you show up when and where it matters most. Several of the strategies listed below will help you improve your visibility and are essential to include in a successful healthcare marketing plan.
2. Optimize for Local Search.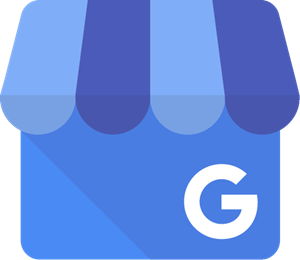 Most online searches in the U.S. are done on Google. That means if you want to get seen where it makes the biggest difference, you have to show up in Google's Local Search results. The easiest way to show up in those results is with an ad or by optimizing your Google My Business (GMB) listing. 
When Google responds to a local search query, such as "optometrist near me," you'll see several sponsored ads followed by Google's 3-pack of results most appropriate to the search terms. The 3-pack consists of the top three GMB listings according to Google. You need to claim and optimize your listings in order to show up in those results. 
Read Best Practices for Medical GMB Listings to learn how to optimize your listing. 
3. Put the latest technology to use.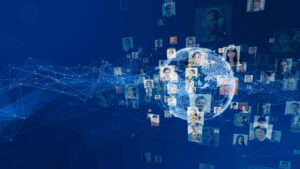 When it comes to healthcare marketing, don't be the little brother trailing behind the big kids, always trying to catch up. You need to stay ahead of the pack by putting cutting-edge technology to work for you. Right now in healthcare marketing, that means using predictive analytics to identify high-value patients. 
It used to be that only hospital systems with deep pockets had access to predictive analytics to use for their marketing. Those days are gone. You can now tap into predictive tools that use vast data banks of information collected daily on everyone who uses the internet. These tools can filter and organize the information to find individual people at high risk for specific medical conditions. 
Those identified as high risk can also be filtered so you can know where they live, the type of insurance they carry, and even how good their payment history is. With that information in hand, you can find the best location to build a new office, identify individual patients to send ads to, and fill your schedule with high-value patients. 
4. Send targeted ads at critical moments.
With high-value patients identified, you can target those individuals in critical moments as they search online for care. Sending ads through Google, Facebook, and Instagram puts your information in front of these potential patients as they look for a new care provider. 
Google ads show up in Local Search results at the top of the local 3-pack of GMB listings. As long as you have the right keywords in place and the right content in your ads, your online visibility will put you exactly where you need to be in decision-making moments. 
The beauty of targeting your ads so specifically is that it maximizes the impact of your marketing spend. When someone clicks on your ad, you can be confident they have the right profile to best fit your needs. At the same time, you're doing your part to get the information they need at their fingertips right when they need it. 
5. Get your reputation in shape
If you think you have no control over the reputation you've gained online. I'm here to bust that myth. 
You work with patients on a daily basis, and you know they are happy with the care they receive in most cases. But your happy patients may not think to leave you an online review. When you have an unhappy patient, however, you can bank on them being motivated to leave you a review. If you do nothing, your online reputation will not be a good representation of who you are. 
Simply asking your patients to leave you a review with a simple, automated text or email will change that dynamic. With our clients, we've found that around 10% of patients asked to leave a review via text or email will do so. When you start asking for reviews, you can expect a steady rise in your number of reviews, and—here's the best part—your online reputation will more accurately reflect the level of care you provide because the reviews are coming from a more representative sample. 
6. Measure everything.
Measuring the impact of your marketing spend is not as hard as it used to be—especially when you are employing the latest technologies. Data-based initiatives always leave a trail. 
A crucial piece of information you'll need, and one that has historically proved difficult to come by, is the number of patients who have scheduled an appointment as a direct result of the marketing spend. With digital marketing you can track the calls that come in from your GMB listings and from your paid ads. You'll be able to see which of your scheduled patients called in from which source. 
The calculation for your patient acquisition cost (PAC) is simple: (your marketing spend) / (the number of appointments made from that initiative). So let's say you spend $1,000 on paid advertising in a month and you're able to track 25 appointments from those ads. Your patient acquisition cost for each patient that has come to you through paid advertising is $40. 
Knowing the impact of your marketing dollars helps you focus your spend and put the money where it will do the most good. 
7. Get your voice out there.
One aspect of increased visibility also helps you become a voice of authority. You can do that by publishing articles and lending your voice to important discussions. You can also share health tips, put good content up on a blog, make some short but powerful Google posts, create and share educational videos, share patient testimonials, create podcasts, and make sure you answer any questions you get on your GMB listing. 
Becoming an authority of your areas of expertise helps your patients know where to go when they have health questions and builds trust with your current and future patients. What it comes down to is speaking up online to make your presence known. 
8. Keep your focus on how you help.
It's easy to focus so much on what you do that you lose sight of how you help. What you do is vitally important, don't get me wrong, but patients are looking for a doctor to help them with their health condition. As you do your Google posts, comments on social media, the articles you publish, or any other communication, be sure to keep your focus on how you help. 
Successful healthcare marketing seems like a small thing, and really a no brainer, but it keeps your eyes on the needs of the patient and can flavor all your interactions. That subtle shift will also come through in every interaction your patients have with your online presence, your office staff, and your doctors. 
9. Understand the patient experience.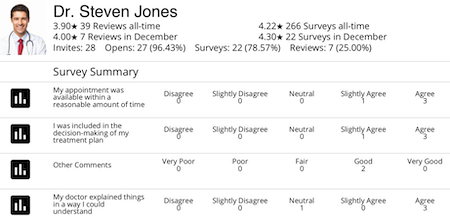 A key strategy in winning new patients is understanding the patient experience from their perspective. 
With patients taking a bigger role in finding a new doctor than they have in the past, you need to be aware of how you show up to patients and potential patients online. Take control of the image you present so they see you as you should be seen. 
Gaining insight into the patient experience from beginning to end of care and beyond helps healthcare professionals make small adjustments to better meet the needs of their patients. Find a platform that will send patient satisfaction and patient reported outcomes surveys to your patients, capture the feedback, and provide you with reports to keep you in the loop on patient sentiment and experience. 
10. Follow up with patient feedback.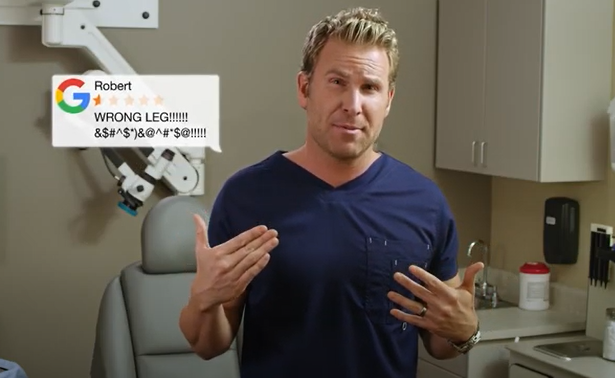 Maximize the impact of gathering feedback from your patients by responding to their comments and questions. If someone leaves you a negative review, it's essential to respond quickly to mitigate their experience before things escalate.
Responding to positive reviews also holds benefits because it shows you're paying attention to your patients' needs and concerns, both with the patient you're responding to as well as other patients and potential patients who read the review. Just remember to respond in HIPAA-compliant ways.
Successful healthcare marketing doesn't need to be hard.
The market for new patients is becoming increasingly competitive. To remain relevant and be chosen, you need to stay on top of successful healthcare marketing trends and be agile enough to adopt new technology and put it to use. Implementing these 10 strategies will help you attract new patients, build your practice, and achieve your marketing goals.