Google pretty much holds all the cards with online search these days. That means healthcare marketers who understand the importance of their GBP listings and know how to play the game will win big.
When was the last time you searched something on Google? 
If you're like most people, it was earlier today. According to a MOZ survey of over 1,400 respondents, 77% said they search on Google three or more times a day. An additional 14% do a Google search one to three times a day. For those who hate math, all told, we're talking a whopping 91%. That's a lot of searches. 
There's more: 92% of online searches are performed on Google's search engine, according to StatCounter. The remaining 8% of searches are spread out among other search engines (yes, there are other search engines). 
It's pretty safe to say Google controls the lion's share of search results. 
We've put together a short list of interesting Google game changers that healthcare marketers need to know. 
Google is doing their best to bury organic results. 
When you do a quick search on Google, you'll see what we're talking about. For healthcare searches you'll typically see one or more sponsored ads, followed by the Google Local 3-Pack, then some answer boxes, and finally, some organic search results.
What's happening is that Google is controlling the results consumers see. They want to funnel searchers to content they have a stake in. With the ads, Google gets paid when people click on them. The 3-packs display GBP listings, and I'm pretty sure they're hoping people don't need to ever click through to a business-owned website.
What can healthcare marketers do?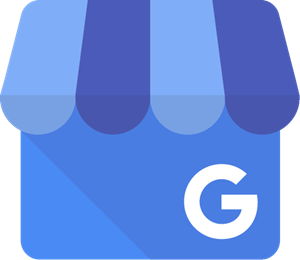 First of all, make sure you have claimed your GBP listing. Google understands that healthcare businesses are different from regular businesses, so you can have a GBP listing for every practice location and every physician. Read more on this. 
Next you will need to optimize your listing so it includes correct info on your practice or your physician. A well optimized listing will also have a better chance of getting seen by Google and placed in the local 3-pack. It's actually a great way to attract patients. You just have to know how to play their game and win so you show up at the top of the 3-pack. 
Google has essentially removed the need for websites. 
Google would love for every piece of information a consumer needs to show up on the Search Engine Results Page (SERP). They want it visually displayed with everything searchers need in front of their eyes. On mobile devices, it is sometimes necessary to scroll through a couple of screens before you can get to the actual websites.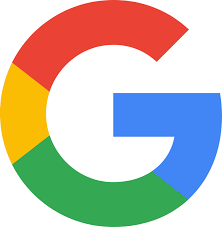 The GBP listings Google creates (and hopefully that healthcare marketers have claimed an optimized) stand in the place of a website in some respects. Some consumers may even be confused and think these listings are the official websites they are looking for. That's why it's so important to make sure your listings have the proper website link, hours, location, and information. 
What can healthcare marketers do? 
Make sure a link to your website is included on your GBP listing. Many people will still click through to your website. And SEO is not dead. Even though they have to scroll to get to the organic results, some consumers will bypass the ads and dig down to the websites. So it pays to make sure your website is optimized well so you show up at the top of the organic search results. 
Google is pushing zero-click landscapes. 
What is a zero-click landscape? I'm pretty sure it's Google's view of the ideal world.
When a query is made and search results show up, Google wants consumers to stay engaged with their Google-controlled information. They are working hard to make sure consumers have all their questions answered without having to click a thing. And if something is clicked, they want it to be their ad so they get paid. 
To achieve this, they load their SERPs with featured snippets, ads, answer boxes, and GBP listings. This allows them to push down organic search results and control the landscape. 
What can healthcare marketers do?
This really isn't all bad. In fact, as long as you know how to work in their system, it could be really, really good for you. Google has set up an ideal situation for healthcare marketers who work within the system to effortlessly bring in ideal patients. Here's how you can cover your bases: 
Claim and optimize your GBP listing so you hit the top of Google's Local 3-Pack. 
Make sure you have a good reputation and a lot of reviews.
Invest in some ads so you show up at the top of search results. 
Work on the SEO on your website so you also show up at the top of the organic search results. 
Google has transformed the way we search for information. 
Online searches have evolved over the years. It used to be that we would enter an important word or a short string of words. Then it moved to longer snippets of information as Google search became sophisticated enough to recognize essential words. Now you can search for anything. Google's pretty smart about figuring out what you are looking for. And if you don't know, they'll be happy to tell you. 

These days, 46% of all Google searches are looking for local information. Savvy consumers know to put "near me" at the end of their query. For example, they may type in orthopedic surgeons near me, eye doctors near me, or foot pain specialists near me.
Consumers conduct searches according to the path Google has led us down. Google wants one word? That's what we put in the box. Now they want longer phrases? We can do that. They frequently suggest popular searches with auto-fill phrases. Google has shaped consumer behavior, and that just makes your job as a healthcare marketer that much easier. 
What can healthcare marketers do? 
To win with Google, you have to keep up with how they've set up the playing field. And it's constantly changing in subtle ways. 
This is the great part.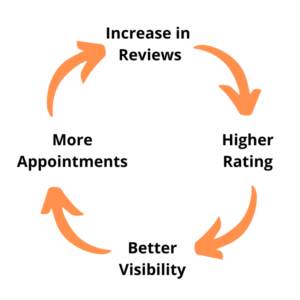 We are Google experts. Our platform integrates with your practice management system AND with Google.
Our team will optimize your GBP listings for you (at no extra charge), build your reputation, set up Boost Ads, and automate your patient acquisition.
We know how to play their game. 
We can also get your GBP listings in a self-perpetuating growth cycle by increasing your reviews, improving your star rating, giving you greater visibility in local search results, and increasing your number of appointments. 
We'll help you win with Google. Give us a call at 866-338-8270 to get started.
You may be interested in Best Practices for Medical GBP Listings.
Additional reading.
This article on Google game changers is the first in a series of five articles on how SocialClimb and GBP marketing will impact your bottom line. To read the other articles in this series, please click on the links below: 
GBP series article #1: Google Game Changers Healthcare Marketers Need to Know
GBP series article #2: How Important Are Online Reviews for Doctors? 
GBP series article #3: Google Posts for Healthcare
GBP series article #4: Start Up Your Boost Ads
GBP series article #5: Are You Measuring Your Marketing ROI?