During the height of the pandemic, medical practices were forced to reduce their patient procedures and care to virtual visits—unless, of course, patients needed critical care. As you know, any type of elective medical procedure was put on hold until physicians, dentists, orthopedic surgeons, and others were finally back to their new version of full capacity.
According to the research, had a significant impact on nearly every aspect of orthopedic care, including:
Outpatient procedures

Inpatient surgeries

Emergency surgeries

Elective surgeries

Rehabilitation

Telemedicine 
Research also indicates that many orthopedic practices had to consolidate their resources to stay afloat. Hospitals lost billions of dollars as a result of canceled musculoskeletal surgeries. Medical professionals found themselves out of work. Struggling orthopedic practices were forced to merge with larger, financially stable organizations. 
Of note, one orthopedic professional said that the pandemic "accelerated the exposure of strengths and weaknesses" for an overwhelming number of practices. Essentially, if your practice isn't keeping up with the consumer-driven, digital landscape of medical and orthopedic care, and your office isn't dedicating time and energy to creating a great patient experience, you'll most likely struggle in this new way of practicing, with now part of everyday life. 
Think of today's healthcare landscape as a transformational opportunity for your orthopedics practice.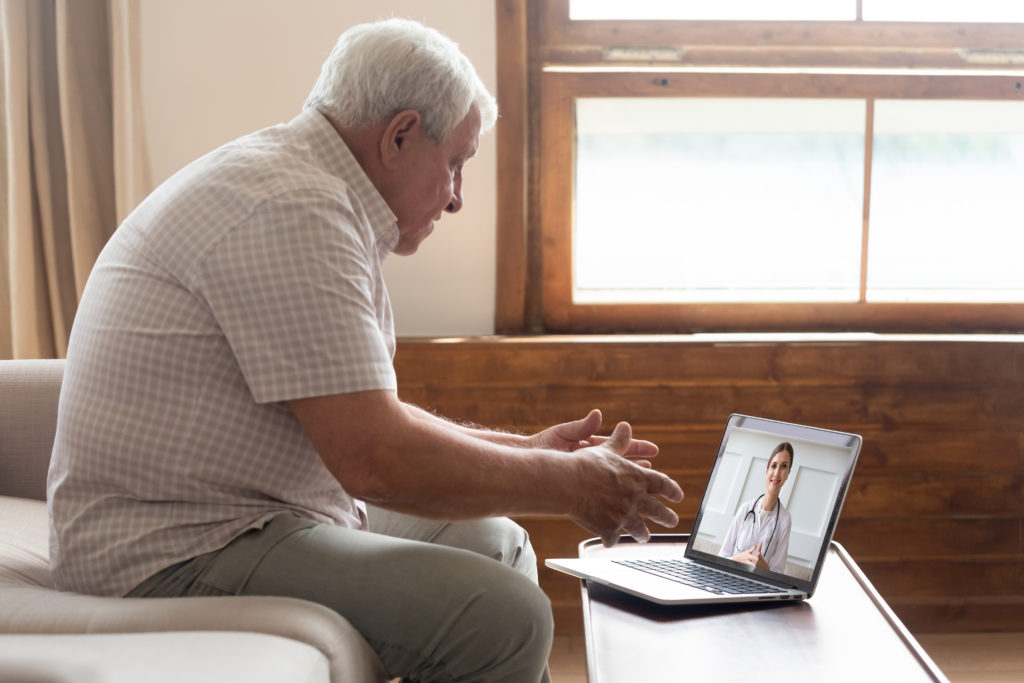 Take inventory. How have things at your practice changed since the pandemic began, you entered lockdown, reopened, and implemented safety protocol? Are your marketing efforts different than they were pre-pandemic? 
Have you added virtual visits to your practice? Do you have an exceptional online presence, an easy-to-navigate website, and online appointment scheduling capabilities?
What about provider and practice reputation management through patient reviews? How has your practice evolved in these aspects?
Patient backlog is a real problem for the orthopedic care you provide. How are you handling it?
And what happened to all those patients who delayed their elective orthopedic procedures during the height of the pandemic? Research indicates that many of those patients who need "elective, but not optional" surgeries formed a waitlist for your professional orthopedic care. And many of them are still waiting. Are they able to find your practice easily online and request appointments with the physicians at your office?
From a patient perspective, their procedures may feel urgent and significant. After all, as you know, orthopedic conditions don't typically get better on their own. However, joint replacements and other types of musculoskeletal "enhancements" fall behind traumatic injuries and critical circumstances. 
Yet, for some Americans awaiting orthopedic care, they're unable to return to their jobs at full capacity as they wait for a hip replacement, knee surgery, or shoulder repair. That's where you come in. 
When you have a great reputation, you've collected a significant number of five-star reviews, and it's easy for new patients to find you in an online search, you'll be able to help these men and women get the care they need and return to their jobs better than before. 
Is your practice reputation up to par? 
If not, it's time to focus on getting online reviews that will boost your ranking and attract new, high-value patients to your orthopedics practice. In the current landscape, that means sending requests for reviews and surveys to your patients so you get the reviews you need and know what your team is doing well and what areas could use some improvement. You can even automate the review process so it doesn't make extra work for your staff.
Ready to start bringing new patients to your orthopedics practice, but need some help? Give us a call at 866-338-8270 or click the button to get started with SocialClimb.