You should be monitoring these top five patient review sites for doctors so you can keep track of your reputation and make sure it reflects the level of care you provide.
Do you know what your patients are saying about you on the most influential review sites for doctors? 
It may not seem all that important. After all, you know you're good at what you do. Why should it matter if a couple of patients, unhappy with outcomes or your office staff, left you a negative review? 
Those reviews are more important than you think. 
Patients searching online for care turn to reviews to find the best doctor. A recent survey found that 71% of patients use reviews as their first step in finding a new doctor. If you don't take the time to manage your reputation and monitor your reviews, you may be overlooked by patients searching for care online. (Read How Important Are Online Reviews for Doctors to learn more.)
In the meantime, you have reviews sitting out there on the internet in silent witness to your expertise as a doctor. Whether you like it or not. 
Let's get the bad news out of the way first.
The Bad News
Angry patients are more motivated to leave a review than happy patients. That's why some doctors—who haven't taken any steps to manage their reputation—may have an overabundance of negative reviews. And those negative reviews could be keeping patients away when they see those bad reviews. 
The negative reviews could also keep your Google listing from showing up in an online search. And that would cut you out on online searches unless the patient is directly looking up your name. 
The Good News
Luckily, I can give you more good news than bad. 
First, you can take steps to make sure your online patient reviews portray an accurate picture of the care you provide by managing your reputation. We have found that when our clients send their patients a personalized text or email asking for a review, about 10% of patients will respond. 
Asking for a review disrupts the normal flow so that it's not just angry patients who are motivated to speak up. It won't keep those negative reviews from being there, but it will add a lot of positive reviews to balance things out. 
Doctors who work with us also find that their online star rating improves by 1.2 stars on average with this infusion of reviews. 
Second, with an endless list of patient review sites for doctors out there, I've narrowed it down to the top five that are in your best interest to monitor. That's a lot better than trying to keep track of dozens of sites. 
Top Review Sites for Doctors

Google
Why it's relevant: Google has done a great job of capturing search traffic. According to statcounter.com, 92% of online searches worldwide are performed using Google's search engine. I could go on and on about the value of Google (and I have here, and here, and here), but the important thing to know is that you want to make sure you're using Google to its fullest to capture reviews. 
You can claim or create your Google My Business (GMB) listings free of charge. And when you optimize your listing and build up your reviews and rating, you'll show up on Google's Local Search results. Getting seen when people search online for care goes a long way toward helping you acquire patients, and this should be part of your marketing plan if it's not already. 
You can enable patients to book an appointment online through your GMB listing. 
How it works: Google uses a 5-star rating system that's easy for consumers to use, especially since most of them are already using Google on a daily basis.  
What you need to know: You need to claim your GMB listing so you can add a link to your website, your hours, pictures, services, posts, review responses, and more. You've basically got a free advertising page you should be using to your advantage. And if you're not, you run the risk of losing out on the best way to attract customers in today's digital age.  
Google does not allow you to "gate" your reviews. If you do gate your reviews, only asking satisfied patients to leave a review and discouraging negative reviews, you could be penalized. 
Doctors can advertise with Google to get their GMB listing to show up at the top of search results.

Healthgrades
Why it's relevant: Healthgrades is consistently seen as one of the most trustworthy patient review sites. According to their website, they help about a million people a day find and connect with healthcare providers. They also allow patients to book an appointment.
They have an app you can download to make it all more simple. 
How it works: Patients can leave a 1 to 5 star rating and a review. They can then click several "what went well" options: wait times, staff friendliness, explained conditions well, listened and answered questions, appointment wasn't rushed, office environment, trusted the provider's decisions, and appointment scheduling. They can also click corresponding options under "what could be improved." Patients can rate their doctor more than once, and the new review will replace the old review. 
What you need to know: You should definitely set up your profile on Healthgrades as well as with Google (Google being priority). You will need to claim your listing if you haven't done so.

Facebook
Why it's relevant: Facebook's review platform is growing, and you can enable reviews on your Facebook page. Many of your patients probably have a Facebook page already, so it's pretty simple for them to leave a review there if they want. 
How it works: Patients can leave a review IF you have turned them on. It's just a "recommend" or "don't recommend" button with a section to leave a comment. 
What you need to know: If you haven't created your own page, but you have one, make sure you claim and verify it. I just ran across a Facebook page for a medical practice that was NOT claimed and verified, but they had put photos and posts up on the page. (Don't worry, I let them know.)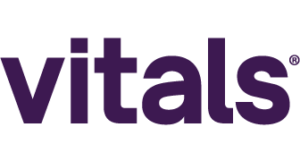 Vitals
Why it's relevant: Vitals has over a million physician profiles and over nine million reviews and ratings. Site visitors can search for a doctor by name or browse by specialties, cities, or insurance plans. 
How it works: Doctors are rated in several areas: wait time, promptness, accurate diagnosis, bedside manner, friendly staff, easy appointment, appropriate follow-up, and time spent with the patient based on a 5-star system. The overall average is derived from the star ratings in each of the areas. Patients can rate their doctor once a month. 
What you need to know: You can claim your profile by clicking on the link from your profile page. You can also earn badges or awards when you receive a significant number of positive reviews in a specific area. Vitals sells advertising space. 
In addition to finding a doctor and their rating, patients can find educational informational articles on common conditions such as diabetes and high blood pressure. 
RateMDs
Why it's relevant: RateMDs has ratings on 2.6 million doctors and 1.7 million healthcare providers. It's easy to search for a specific doctor by name, specialty, location, and gender in order to read reviews or to rate the doctor.  
How it works: When patients leave a review, they are required to rate the doctor on a scale of five stars in four separate areas: staff, punctuality, helpfulness, and knowledge. The overall quality rating shown is an average of the four scores. They are also required to leave a comment of at least 50 characters. Patients can only rate their doctor once, though they can update their rating.  
What you need to know: You can claim your profile by clicking on the box in the upper left of the screen on your profile page. Also, RateMDs sells advertising space to doctors.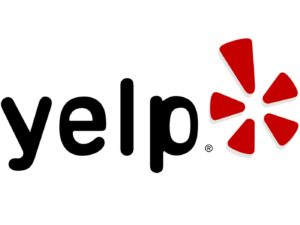 Yelp
Have you been counting? Yelp didn't make the top five list, but let's call it an honorable mention. 
You may be more familiar with Yelp more for their restaurant reviews than anything else. You can claim your profile and add information such as what you specialize in and your location and hours. Yelp does not allow review gating. 
Though they have reviews across multiple industries, the site was actually started by Jeremy Stoppelman after he got sick and needed to find a doctor in 2004. He couldn't find the information he needed to feel comfortable selecting a doctor online, so he created Yelp as a platform for people to leave doctor reviews and find a doctor. 
Last Words
Managing your reputation and keeping track of your reviews is essential with the way patients are searching for doctors these days. Just remember that when you're out there seeing what patients are saying about you on the various review sites for doctors, it's also important to reply to reviews. 
Your patients—and those "interviewing" you online as they decide who to see for that broken ankle, or knee surgery, or root canal—deserve to see who you really are. And you deserve to be seen for who you are. Don't let your patients be the only voices being heard. Respond to reviews. Especially negative reviews. And having your staff respond is absolutely fine. 
If it's all too overwhelming, give us a call at 866-338-8270 or schedule a demo. We can simplify and automate the process for you. You'll start to see your schedules fill up faster, and your staff will experience a lightened workload when it comes to their marketing efforts.