Understanding and Managing Your Healthcare Payer Mix
Like just about everything else in the world as we knew it, the COVID pandemic abruptly changed the healthcare landscape. Telehealth became a staple in many practices. A surgical standard of sanitization became the norm in every practice waiting room. Contactless appointment scheduling, payments, and other common office practices became automated and digital because we couldn't do much of anything in person. 
As a healthcare provider, if you didn't keep up with this abrupt launch into technology, you may have floundered a bit until you found your bearings again. Your payer mix may have quietly shifted, negatively impacting your profit margins. 
If you're wondering, "What exactly is payer mix in healthcare?" or "Why is payer mix for hospitals important?" you've landed in the right place. Read on to discover how a better understanding of your payer mix can help improve your practice's financial health as you continue to evolve to meet patients' needs. 
What is a payer mix?
Payer mix (healthcare) is the percentage of revenue that comes from private insurance companies, self-pay patients, or government insurance programs such as Medicaid and Medicare. Back in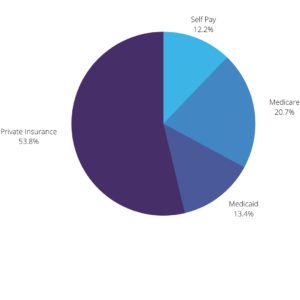 2020, when we were still learning how to navigate the pandemic, healthcare organizations and hospital systems predicted a significant shift in payer mix as a result of post-pandemic implications, namely, higher unemployment rates.
According to one study, more than 10 million people were slated to lose employer-sponsored health insurance as a result of pandemic-related job loss from April to December 2020. Another projection by the Kaiser Family Foundation found that 27 million Americans could lose their employer-sponsored health insurance as a result of the pandemic. 
Patients without private insurance are forced to pay for medical care out of pocket or to seek Medicaid assistance, depending on their financial situation. As a result, your healthcare payer mix could change, with your bottom line suffering the consequences.
Even before the pandemic, payer mix for hospitals and healthcare organizations of all sizes was changing. From 2018 to 2020, payer mix from self-pay revenue increased from 66.5% to 67.4%, and Medicare decreased from 21.8% to 20.5%. Most hospitals and healthcare providers anticipate an increase in self-pay patients and Medicaid beneficiaries as we leave the height of the pandemic behind us. 
How do you calculate payer mix?
To calculate payer mix in healthcare, it's essential to understand the breakdown of percentages of your revenue that comes from private health insurance, government insurance, and patients who pay out of pocket. To calculate payer mix, take the number of payments for each segment and divide that by the total number of payments from all segments. Once you have this data, you'll be able to track things like your return on investment and your patient costs vs. practice income. 
How does payer mix for hospitals and healthcare practices impact revenue?
Payer mix is an important metric for your hospital or healthcare practice to track and calculate because it impacts your marketing spend and your bottom line. Typically, self-paying patients compensate your practice and providers at a higher rate than government programs like Medicare and Medicaid. In fact, as you're probably well aware, government insurance entities sometimes pay out less than the actual cost to treat a patient at your practice.
Action steps to manage payer mix changes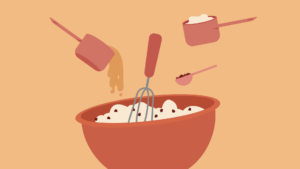 To stay competitive in your field of expertise and to meet patient needs, it's important to have an action plan for managing your payer mix along with the ever evolving circumstances in our society and economy. A few things to consider include the following:
1. Improve provider reputation so you stand above competitors. 
Provider reputation is an essential element for self-paying patients who are no longer bound by the confines of only seeing physicians who accept their insurance plans. 
When patients pay for healthcare themselves, they choose providers with the best reputations, the most convenient scheduling options, and those with a significant online presence who are easily found in a Google search for a new dentist, orthopedist, or other healthcare specialist. SocialClimb has effective tools, including automated reviews and surveys to help improve practice and provider reputations.
2. Target high-value patients. 
If you know much about SocialClimb, you've probably heard us talking about finding high-value patients through predictive targeting. High-value patients improve your healthcare payer mix as you identify and target those with the right private insurance, those who are self paying, or whichever patients will give you the highest return. Our predictive analytics feature identifies patients in your area who will positively contribute to improving your profit margins and improve your payer mix. 
3. Attract new patients with paid ads.
Paid ads for your healthcare practice ensure that you appear above your competition when prospective patients search for a provider online. SocialClimb's healthcare-specific marketing software makes it easy for you to target high-value patients with low-cost ads that promote brand awareness. These ads help build your practice and increase revenue. Schedule a Demo Today. 
If you're new to calculating payer mix for hospitals and healthcare practices, and adjusting your marketing efforts accordingly, SocialClimb can help. Our HIPAA-compliant healthcare software automates just about everything you need to manage, monitor, and grow your practice—even in the aftermath of a global pandemic. 
Click below, and let's see how we can help improve your revenue cycle.