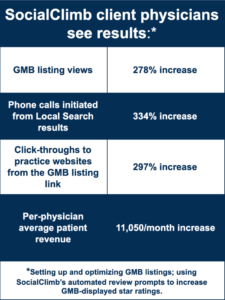 At SocialClimb, we know all about what makes great Google Business Profile for physicians and medical practices.
Our database represents more than 70,000 physicians, in nearly 10,000 practices across the country.  We know how to get doctors to the top of online Local Search results, which is the main way today's customers find and choose doctors.
We've helped our clients optimize thousands of Google Google Business Profile since 2015, and we've seen our client physicians' GBP listings climb to the top-3 search results within 6-9 months.
A short word on the "why" of Medical GBP listings:
When a person searches online, Google's search engine looks for the "best-fit-match" for the search terms entered, and then returns its top three results in the "Local Search 3-pack." Google knows the types of things people want to see to make good decisions quickly.  When you have a GBP listing, the Google search engines can find this important information easily, then display it in a format that is easy for people to scan.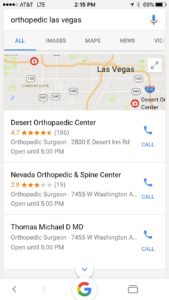 The Google Local Search results include action buttons for phone calls, directions, website links, and more. This means people not only see the information they need to make decisions quickly, but they can act immediately right from the search results to set up appointments or get more information.
If you do not have medical GBP listings, you are unlikely to show up at the top of search results, which can make it harder for you to gain new patients as the majority of patients looking for a doctor now do so online.
With all of this in mind SocialClimb has recognized that physicians and medical practices have unique concerns when they set up their GBP listings. For the best results for your practice, follow our advice below.
SocialClimb's top four steps for Medical GBP listings
Physicians and medical practices are different from other businesses. Many physicians work for a practice, while some physicians are the practice.  Sometimes a practice has multiple locations. Sometimes a physician works at more than one location. Some physicians even work different days for different practices altogether.
Google recognizes these unique situations and allows professionals to set up separate listings for each physician at each practice location where he or she works.  Google also allows additional separate GBP listings for a practice at each of its locations. In fact, because Google returns Local Search results, it is essential to have all of these separate listings for best visibility and growth.
Step 1: Set up the essentials for your GBP listing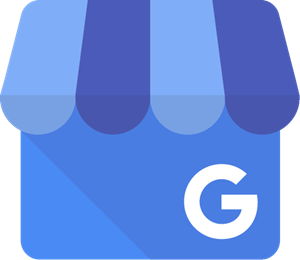 The first thing you have to do is the most basic: create or claim listings.
SocialClimb recommends that you set up a separate GBP listing for each physician at each location as well as set up a separate GBP listing for each practice location.
Sometimes people ask if this is really important, and in our experience, yes it is! The fact that Google allows many listings for professionals is specifically to meet their unique need to have a local presence in each place they practice and to be found through both their own name and their practice's name.
The only reason to not create unique listing for each provider at each practice location is if the provider works at two locations that are less than 10 miles apart.  In our experience with Google and Local Search, a distance of this much or less can cause conflict between your listings in Google's search engine process. Otherwise, practices benefit from having a unique provider  listing at each location. If you do have a provider that works at two locations within 10 miles of each other, choose the address that seems most central to your preferred client demographic as the address for that provider's GBP listing.
To set up your Google Business Profile, start here.
As you go through Google's GBP setup, always think "local" to help you make your decisions about what to enter. You will be prompted for the essential information:
Business name: This will be the individual physician name or use the practice name
Address: Use the unique, correct address for each location and physician
Phone number: Use the unique, correct address for each location and physician
Hours: Use the hours the physician actually works in this location, or the clinic hours for the practice at this location
Website link: For a location GBP listing, link to that location's subpage on the practice website. For a provider GBP listing, link to the provider's subpage on the practice website. If you don't have a subpage on your website, link to the homepage.
OUR ADVICE FOR PROVEN SUCCESS:
Phone numbers. Double-check your phone numbers.
Hours. Double-check your open hours. These can be different for different locations.  If the listing is a physician's listing these should show the physician's available hours, not necessarily the practice hours.
Names. Make sure that your name format is identical across your website and your GBP listings (For example: John Doe M.D. on the website should be John Doe M.D. on his listings. John Doe MD on the website should be John Doe MD on his listings.) For providers only list the provider name and their qualification (John Doe MD). Do NOT list the practice name in the listing. Do NOT include the name of a provider in a location listing.
Step 2. Choose categories that describe the services you offer, and check that your official website also lists the same categories
Choosing too many categories in the Category field CAN dilute your search result rankings–much more than having separate listings will.  Don't dilute your relevance potency by trying to state that your practice specializes in too many things.
Pick a primary category that best describes what your practice or provider does and then possibly one or two MAX secondary categories to supplement it. Remember that whatever categories you select should appear in your business description and on the page that you link to.
OUR ADVICE FOR PROVEN SUCCESS:  
Use your selected categories (all of them, exactly as they appear) on both GBP business description and on the page you link to on your website.  
Think of when you enter a password on a website.  If you don't get it exactly right, the system does not recognize it.  When you create a new password on a site, the system will ask you to enter it two times–to make sure it matches and to catch errors. Much in the same way, your categories serve as keywords that must be an exact match to those words on your site. Not utilizing the categories that Google provides can have an effect on your rankings.
An example: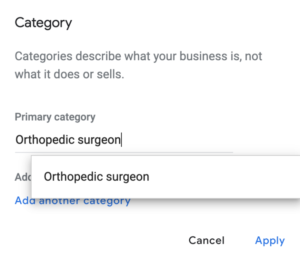 Our most common example we see issues with this is for is our customers whose practices fall under the category of Orthopedic Practices/Surgeons. Google does not offer the category option of Orthopaedic Surgeon, so if you use that spelling of Orthopaedic in your listing's business description or on your website Google will NOT recognize those two terms as the same. As a result your ranking results could suffer. To counter this we recommend mentioning at least once in your business description and once on your website the term Orthopedic Surgeon as a replacement for Orthopaedic Surgeon.
Step 3. Fill in the other blanks on your listings
Filling in other non-essential and non categorical aspects of your listings is also important for searchability. Having both a cover and a logo photo signals to Google that you are seriously managing the listing and signals to viewers that this is a real business or real doctor that they can feel a connection to.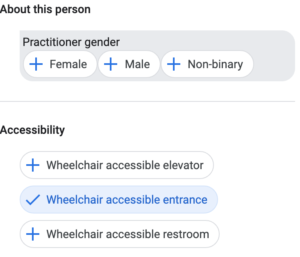 Followers and attributes are newer GBP features that Google has just rolled out. As with most things at Google, the more you utilize their features the more Google will reward you. Having the people that work for your practice follow your GBP listings is a quick way to boost visibility by signalling to Google that you want to play nice and get the most out of their platform. It also has a popularity signalling effect. Setting attributes similarly signals to both Google and the public that you are trying to help potential patients find you online. As a result, Google will rank you higher in search results.
Step 4. Where to go from there: ongoing management of interactive features
Even after claiming and optimizing your listings, you shouldn't just forget about them. Of course any changes to the practice hours, name, physicians, etc. should be updated on your listings. But the healthiest GBP listings have some level of ongoing monitoring and interaction with the public through managing the three public interactive features on  listings: Reviews, Q&A, and Posts.
We have more in depth articles on each of those things because (spoiler alert) this is also a major part of what we do. For more information about each of these subjects follow the links below:
Your Questions, Our Answers
Why do physicians need a GBP listing at all?
Physicians need a GBP listing because today's customers find and choose doctors online. Without a verified GBP listing, you may not show up in Local Search results at all. If people don't know you exist, they won't call you.
How does a GBP listing help me if I already have good word-of-mouth referrals?
The old paradigm of personal referral still happens, but it is not the primary way people make their decisions. In fact, in today's internet-aware world, you can expect potential patients to go online to vet even a word-of-mouth referral. If you do not have an internet presence through a GBP listing, you will not look as desirable as physicians who do.  Finally, physicians can stay competitive by taking advantage of automated marketing systems and internet ad placements. These automated systems require a Google Business Profile.
What if there is already a GBP listing with my name on it?  
Sometimes, you will find that Google–or someone else–has created a listing for you, with your business name and an address. Sometimes the information on these listings is correct, and sometimes it isn't, but if it has your business name (provider name or office name), then it is still supposed to be yours.  You can "claim" the listing for yourself through Google's system, and then fill in or adapt the essential information that might be missing or incorrect.
Should Physicians have a GBP listing for every location they practice at?  
Yes. The only reason to not create unique listing for each doctor at each practice location is if the provider works at two locations that are less than 10 miles apart. If you do have a provider that works at two locations within 10 miles of each other, choose the address that seems most central to your preferred client demographic as the address for that provider's GBP listing.
Will it hurt or dilute a physician's overall rankings and reviews to have a listings at different locations?
It shouldn't. (as long as the locations are more than 10 miles apart) Although to keep reviews and rankings positive for multiple locations, you need to make sure that the physician gets reviews connected to each location. Using a service like SocialClimb can really benefit in those situations because we can provide the correct link in our after-care texts so that patients are being directed to the pages that need more and better reviews.
I thought I was supposed to focus on the practice, not the provider:  
This used to be the case, but is no longer what Google recommends. Google not only allows this but encourages it as a best practice, and our clients who have made the switch over the past few years have proven this approach yields best results with increased practice calls, volume, and revenue at the practice level.
If I have individual listings for each physician, do I still need listings for each practice location?
Yes, absolutely.  Remember: the goal is for you to have maximum visibility in Local Search results. Having practice location listings serves as another place for you to catch reviews and utilize Local Search shelf space.
Does a properly set-up medical GBP listing really make a difference to my bottom line?
Yes. At SocialClimb, we've also seen some impressive bottom-line results. We track the actions people take from our clients' medical GBP listings, and we see an average 278% increase in GBP listing views, a 334% increase in phone calls made directly from the local search results, and a 297% increase in click-throughs to practice websites. The best news? A per-physician revenue increase of $11,050/month–all from our clients following our system and our best practices.
Part of a successful GBP presence is a regular flow of reviews. Systems like SocialClimb help physicians and practices get these reviews with automated text and email prompts sent out after appointments. Although at first glance, it might seem that reviews are a separate success factor, Google Local Search results maintain a place for ratings, and always display star ratings when they are available. In reality, reviews are an integral part of optimizing your Google Business Profiles.
Utilize the full potential that optimizing your medical GBP listings can have on your practice today. Request a demo.
SocialClimb can help you manage your medical GBP listings. SocialClimb's customer success team is ready to help you with any questions or challenges as you create and verify your listings. The SocialClimb system makes it easy for you to maintain and optimize your Google Business Profiles through our Listings feature. Our multi-editing features let you make changes to multiple GBP listings at once. Our listing scorecard evaluates the effectiveness, guides you on what to do for optimization, and evaluates the GBP listing success by checking it against your website data.