Frequent, reliable communication is critical to maintain physician reputation and practice strength during pandemic management efforts.
Medical practices of all specialties face incredible challenges as they respond to the pandemics urgent and changing healthcare landscape. People need reassurance they can have their health needs addressed in spite of the risk of infection, and they are also seeking a general sense of security.
Healthcare providers themselves may wonder if their business will come through intact. At SocialClimb, our tools are specifically designed to facilitate practice/patient communication, build physician reputation, and support practice strength. Follow our crucial communication guidelines for medical practices, to care for your patients while also deepening their confidence and loyalty during this time of stress.
Communicate frequently to reassure medical clients and maintain patient loyalty
To maintain physician reputation, let patients know they can count on you right now, even as many businesses are closing their doors. You need to let them know your medical practice is open for business and what measures you are taking to address the threat of possible infection. They won't know anything unless you tell them. In fact, in today's healthcare environment, if you do not communicate with them, they are likely to assume you are unavailable or overwhelmed.
On the other hand, by communicating regularly, you reassure people you are on top of the situation and adapting as needed, with patient health and safety as your top priority. Remember that busy and anxious people may not see every communication you provide. The unprecedented nature of a pandemic means physicians and medical practices need to prioritize healthcare communication and communicate beyond what they might imagine.
Frequent and adaptive communication during a pandemic assures people they will get the physical care they need while fostering the emotional well-being they require. To maintain customer loyalty, let your patients know they can trust you, and let them know this again and again.
Emphasize digital communication methods to maintain practice reputation
Stay patient-focused and business-smart by using as many types of mass communication as you can. This will increase the chances people will get the critical information they are looking for, while saving office staff from having to field multiple calls.
Digital communication is most cost-effective and adaptable. Although recorded phone messages and printed letters are helpful, digital options are easy and cost-effective, and are more likely to reach people. Most important, digital communication options can be updated quickly to reflect changing information.
Below we've listed the most important digital communication methods for medical practices during a pandemic. We've listed them in order of importance:
Maintain physician visibility by updating critical Google Business Profile information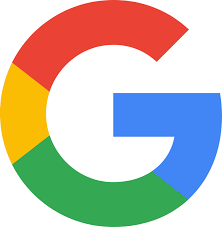 The most important thing physicians can do to communicate and maintain their online presence during a pandemic is to make sure their current information shows up online when people are searching. That means using the power of Google and updating your Google Business Profile to get the word out about how your practice is managing the situation.
Google is currently prioritizing any information that helps people get answers and care during a pandemic. Although Google has suspended some GBP features, they are prioritizing business hours, map information, and GBP business attributes. They are also prioritizing the GBP pages of healthcare providers.
Update your GBP Hours so your online listing remains accurate
Update your GBP Description so people know what you are doing right now to provide care as you also manage risk of infection. Note that you cannot include links in your GBP description.
Use GBP Posts to share important current information. In GBP posts, you can include links to additional resources, such as an FAQ page on your website, community health guidelines, and CDC guidelines.
Check your GBP page for accuracy; be patient and persistent. Google has limited staff but they are doing their best.
Contact SocialClimb Customer Success for help when you need it.
Build patient confidence by including critical information on your website
As people search for current information about you and the pandemic, they may find your website directly, or through Google if you have made sure your GBP listing is accurate. It is essential for your website to communicate the information people are looking for right now.
Add a banner bar at the top of your website with your hours and reassurance. We know a local sports medicine practice that added a simple banner: "We are open and following CDC guidelines to avoid infection!" A banner could also add, "Look at our FAQ page for more information."
Create a Pandemic FAQ page on your website and tell people about it. Having a pandemic FAQ page is a current recommended best practice that all medical practices can follow to help patients and help themselves. Collect the most important information you have based on the questions people ask you, as well as what you think they need to know. Create a simple FAQ page on your website and link to it everywhere you communicate. This FAQ page can include links to community and CDC guidelines.
Strengthen practice reputation through proactive electronic communications
Show your patients they can trust you by getting them current information before they have to search for it. With your proactive communication, people will already have your medical practice in mind when they need care, and they will know you are on the ball. Reassure your patients that they will hear more from you when needed, and then follow up.
SocialClimb's tools can help physicians send out electronic communication to their client base:
Text messages. Because almost everyone sends and receives and opens text messages, these are probably your best way to get the word out. In a short text you can let people know your status for providing medical care during a pandemic and what precautions you are taking. Include a link to your website FAQ page.
Email. Email is a good way for medical providers to send longer communications and to catch people who might have overlooked a text.
Increase people's trust through social media
Social media posts. To keep building patient trust, medical practices can keep their patient care in view as they communicate through social media posts on Twitter, Facebook, and Instagram. Let people know you are open and that you are keeping their safety in mind.
Continue to collect reviews. Physicians should still solicit reviews. Although Google's response means they have suspended publishing new reviews, Google still allows people to write them. Our information is that when Google starts publishing reviews again, any review backlog will show up. Facebook is still posting reviews.
Tap into–and show appreciation for–social consciousness. There is currently a public social consciousness effort to support businesses by leaving reviews. If your medical practice communicates and provides good medical care even in hard times, people will show their appreciation in reviews.
Emphasize practice expertise by connecting communications
Reinforce the most important healthcare messages by having different communications refer to each other. For example, your phone line can direct people to the FAQ page on your website. Your GBP post can link to CDC updates on the pandemic. Your text messages can let people know about a printed mass mailing to watch for. Your mass mailing can let people know to check your website for current updates.
All of these efforts emphasize the most important information people need, while also bolstering your reputation as dependable, available, and concerned. They create patient loyalty not because they are part of a "marketing plan," but because they are real help at a time of genuine need.
Anticipate what people want to know
Anticipate and respond to your patients' needs to feel safe and secure during the pandemic situation. Healthcare providers should consider these important things people need to know:
Are you still open for business? Do you have different hours than usual? 
Are all of your locations open? Are all providers available?
Do you take the pandemic situation seriously? Are you staying on top of public health information guidelines, and adapting quickly?
Are you reminding them that their care is your top priority? 
What are you doing to protect patient health if they need to visit your office?
What options do patients have if they need care but do not want to visit your office in person? 
Are you providing tele-health options? And if so, are these HIPAA-compliant?
Are you doing anything to simplify medication refills?
Where can patients go for care if you are not available?
Are your open hours and disease-prevention practices the same this week as last week?
Can patients turn to you for general information about the pandemic? 
Can you direct patients to community and online sources who can answer questions you don't know the answers to?How are you letting them know all of these things?
Include and update all this information in an FAQ page on your website. Remember to put all information you think people might want to know on an FAQ page on your website, and link to that page in Google Posts, in text messages and emails, and in a website banner. Refer to this page in recorded phone messages and in printed mailings. Keep the FAQ page up-to-date.
Communication now strengthens future reputation and growth
Reputation online is a representation of people's feelings about their experiences. During the pandemic, people need help with their feelings and mental health as much as (and often more than) they need attention to their physical health. Strong needs in times of stress, when supported with genuine care, create greater loyalty.
As you earn patients' trust during the situation, they will come to you for care when they need it. When Google resumes posting reviews, they will provide positive feedback that will show up online. Through your communication efforts now, physician and practice reputations will take care of themselves when things return to normal.
SocialClimb helps medical practices succeed, no matter what the world does
Healthcare providers can project safety and security through frequent, patient-centered communication, even when they themselves are not certain of future outcomes. This attitude of support in the face of the unknown has always been the foundation of healthcare, and it is the increased standard of care people are searching for during the CoronaVirus pandemic.
At SocialClimb, our mission is to help medical practices of all sizes gain market share by using smart software to listen and respond to real customer feedback. Our tools are based on our belief that practices and patients all gain as they communicate better, and this means our robust tools are perfectly suited to aid your communication with patients during a pandemic.
Learn more about what medical practices can do during a pandemic. Contact our Customer Success team for personalized advice on using our tools communicate in this challenging time.
For more general information on the SocialClimb approach to automated medical marketing, sign up for our newsletter here.