As the end of another year quickly approaches, we're often compelled to reflect back on accomplishments and take inventory of shortcomings. Personally and professionally, we look to the year ahead with confidence and optimism. Did we meet our goals in the past year? How can we adjust our course in the coming year?
You should be asking these essential questions when it comes to marketing your healthcare practice. A review of what worked well and areas where you could use some improvement will benefit your practice and patients in the new year. If you're not sure how or where to begin, consider these proven healthcare marketing tips to bring your practice success in 2022 and beyond.
Connect with your patients before, during, and after their appointments.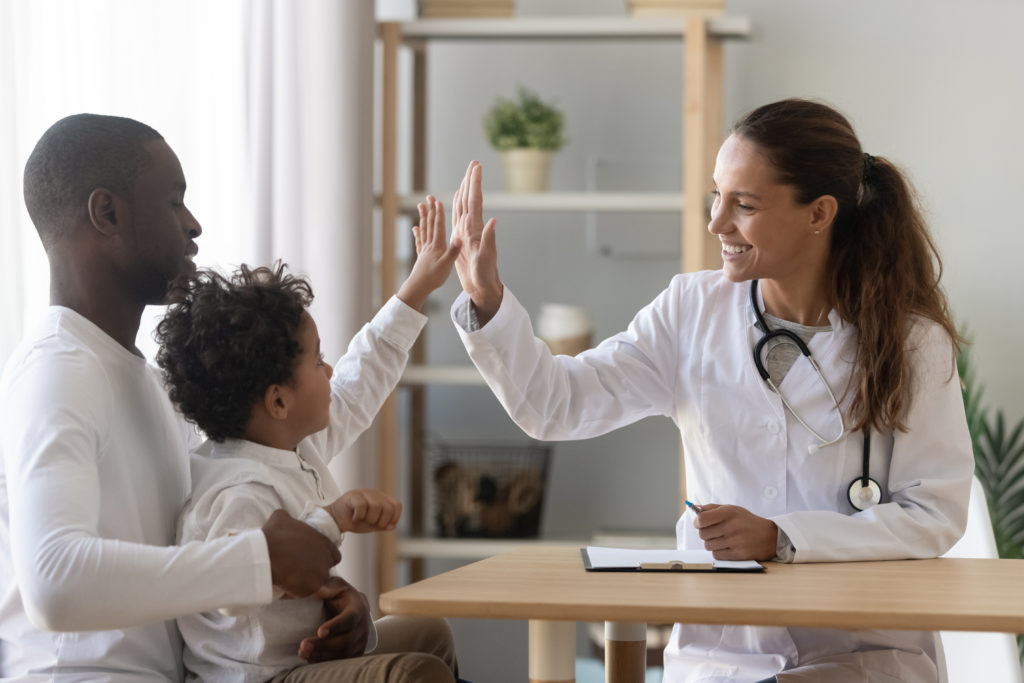 This is easier than you may realize, we promise. We broke it down into three sections to make it as simple as possible: 
Before the appointment
You should connect with current patients and prospects through digital marketing and online platforms. Your website, blogs, social media, and email newsletters are great ways to connect and engage patients before an upcoming visit through ads and relevant content. 
Through these platforms you can send out educational information about procedures, highlight a new, state-of-the-art treatment you offer, or introduce a new provider who has joined your team. Use email or text messages to remind them of upcoming appointments. 
You can also remind patients of a treatment or service they need to complete or send out a survey to gain feedback about what they look for in an orthopedist, ophthalmologist, or other healthcare provider. Practical questions yield valuable information that lets patients help your practice put their best foot forward.
During the appointment
Connecting with a patient during a visit is obvious, right? It is if you want to create an exceptional patient experience. This means your front desk team greets each returning patient by name and welcomes new patients with friendly introductions. Your waiting room is comfortable and any TV screens you may have show educational content to highlight the services you offer. 
You can also ask for feedback as patients check out after their appointment and before they leave. Or you can request that they refer friends and family by easily clicking the link you text to their cell phone (with their permission, of course.) One of the best times to ask for referrals is before patients leave the office, especially if they've just had a wonderful visit with their provider and are feeling good. They will then happily convey this feeling and information with friends and family members. 
After the appointment
We get it, you're busy running an office, and you don't always have time to talk to patients at length before or during an appointment. After an appointment, you can easily send an email or a text link to your practice website that requests a review of the physician or the practice. This is an ideal way to boost online reputation without doing extra work. 
Simply send an automated link to a patient's email or via text so they can answer a few questions or leave a comment. Or, if you want to keep it really simple, just ask for a 1-5 star rating and include a submit button. It's that simple to get more reviews and highlight providers who are truly delivering an exceptional patient experience, and it's a great way to start marketing your healthcare practice. Hint: This attracts new patients to your practice who are searching online and reading reviews to find an outstanding physician.
Embrace telehealth as a standard appointment option.
It became mainstream during the pandemic, and it's here to stay. More patients than ever want telehealth appointments for non-urgent healthcare concerns such as post-operative questions, annual checkups, or simply to ask questions about an upcoming procedure. You can even do a virtual consultation or pre-appointment telehealth visits so patients know what to expect at their in-person visit. 
Patients of all ages are embracing the telehealth/office visit combination. It's a convenient way to get essential healthcare services without leaving the house, dealing with traffic, or taking time off work. Telehealth may even bring more patients (and more revenue) to your practice.
Use video to boost healthcare marketing.
Video and social media are a powerful healthcare marketing combination. We wrote about it in this blog. It's a great way to engage prospective patients and those who are already at your practice. Start with short, simple videos that highlight team members, answer common questions, or highlight patient success stories.
With over 70% of patients searching online for their next medical professional, and more than 80% of American adults browsing social media each day, you'll want to add video as part of your marketing strategy for 2022.
Ready to get started? We can help! Kick off 2022 on the right foot and feel confident about healthcare marketing. Give us a call at 866-338-8270 or click the button to set up a demo and learn more about SocialClimb.