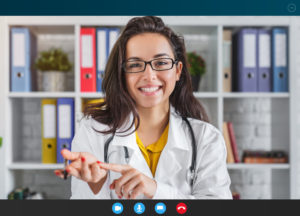 Using social media in healthcare marketing will help your practice attract new patients. 
"It's the movies that have really been running things in America ever since they were invented," Andy Warhol once said. "They show you what to do, how to do it, when to do it, how to feel about it."
Since the first public motion picture theatre, the Nickelodeon, opened in Pittsburgh, in 1905, Americans have been hooked on films. Naturally, movies progressed to television, and by 1955, over half of all U.S. homes had a TV set. 
Today, we can watch just about any movie or TV show anytime we want, streaming them into our homes on demand. As a culture, we are greatly influenced by videos—as illustrated by wildly popular (and influential!) social media channels.
What's the connection to video, social media, and healthcare marketing?
As we noted in this blog, patients need to be able to find you online. And since more than 80% of adults in the U.S. use at least one social media site, your healthcare practice should be capturing your target audience's attention where they are spending their time online.  
When it comes to social media and video, current 2021 statistics are quite compelling: 
Over 500 million people watch Facebook videos each day.

For 66% of people, video is their number 1 source of information.

People spend nearly 7 hours a week watching online videos.

93% of businesses gain new customers from branded video content.
Americans of all ages—8 to 65 and up—are watching videos online from their mobile devices every week. Your healthcare practice should be providing content for this audience to attract new patients and keep current ones engaged. You need to be engaged in social media healthcare marketing. 
Growing your practice depends on using video in your social media healthcare marketing.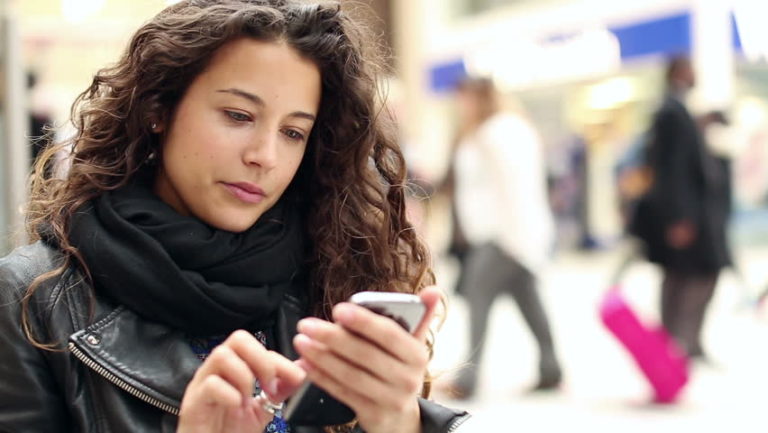 Using video to educate your target audience, answer questions, and provide the type of information they're searching for, could help your practice grow  almost 50% faster than practices that don't employ video as part of their marketing strategy. But, how do you use videos and social media to benefit your healthcare practice, build relationships, and bring more high-value patients to your door? 
Perhaps the biggest challenge is knowing what kind of content your current and future patients are looking for. To get an idea, you can always conduct a patient survey to see what topics interest your audience. 
Use video to boost your social media healthcare marketing efforts.
Even before you conduct a patient survey, you can start with short, simple, and personal videos. Welcome videos and patient testimonials/success stories are two types of videos you can add to your social media presence when you're first getting started. Here are a few ideas you can use to implement videos in your social media healthcare marketing:
1. Introduce your team and welcome new patients.
A practice welcome video adds a personal touch that can make your practice stand out among competitors in an online search. A prospective patient who arrives on your Facebook or Instagram page can instantly get a feel for your team and your environment through a short, conversational video. Introduce yourself, give a virtual office tour, and note your specialty and services. 
A welcome video like this lets patients know what they can expect when they come to your office, both professionally and environmentally speaking. If your office is state-of-the-art, comfortable, or conveniently located, your online audience may be able to glean that from your welcome video. 
2. Highlight patient success stories with personal testimonials.
You'll need permission and consent for any video that highlights a patient's success story, but you might be surprised to find that your happiest patients are actually willing to give a short video testimonial in the spirit of helping others experience outstanding care. 
Patient testimonials and success stories are effective third-party endorsements that let others see how happy and satisfied their peers are with the care they received at your practice. Audience members facing a similar health issue can often picture themselves in that story, and therefore, be compelled to contact your office to schedule a consultation. 
3. Help patients find answers to common questions with educational videos.
Create informational videos about specific conditions or procedures. Men and women searching for particular symptoms or treatment can find answers to their questions in your short, authoritative videos. This helps drive traffic to your website, too, if you link from social media to your practice website where people can learn more about you and your team, and then schedule an appointment. 
4. Create physician profile videos.
Since more than 70% of patients looking for a new physician begin by conducting research and reading provider reviews, a physician profile video is a great way to highlight expertise and experience. It can also help establish the doctor's bedside manner so patients know they're not only getting the best treatment when they choose your practice, they're also getting individual practitioners who are caring and passionate about healthcare. 
Like Andy Warhol said about movies showing the audience what to do, when to do it, and how to do it, videos can show your patients the same thing. 
Need help with your social media healthcare marketing efforts? Give us a call at 866-338-8270 or click the button to set up a demo and learn more about partnering with SocialClimb.