Healthcare Acquisition? Don't Make These Marketing Mistakes
Buying a medical practice can be an exciting and lucrative opportunity, offering the chance to expand services, reach new patients, and ultimately, achieve greater success. However, medical practice buyers must be aware of the unique challenges that come with acquiring and marketing a healthcare business.
In particular, a healthcare marketing strategy for medical practice buyers requires a delicate balance between building a national brand and maintaining a strong local identity. It's a common mistake for buyers to assume that they should immediately drop everything related to the local brand identity of the acquired practice and focus solely on developing a national brand. 
In fact, 46% of Google searches have local intent, and having a strong local search presence is crucial for medical practice buyers to reach and attract new patients. With that in mind, let's explore some of the don'ts of healthcare marketing for medical practice buyers.
Don't Drop the Local Brands You Are Buying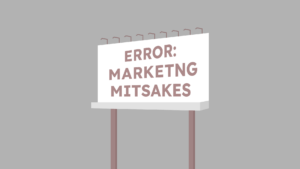 When acquiring a new medical practice, inexperienced buyers may be tempted to immediately rebrand and focus solely on developing a national brand. However, this can be a mistake, particularly if the practice already has a strong local brand identity. Patients often feel a strong sense of loyalty to their local healthcare providers and may be resistant to a sudden change in branding.
Healthcare decisions and searches are primarily local, with patients often preferring to seek care from providers in their immediate area. According to a survey by Google, 88% of patients who conduct a local search on their smartphone will visit or call a practice within 24 hours. Therefore, maintaining and strengthening the local brand identity of the acquired practice can be crucial for attracting and retaining patients.
One effective strategy when it comes to healthcare marketing for medical practice buyers is to extend the reach of the local brand with a national overlay. This involves creating a cohesive national brand that incorporates the local brand identity and reinforces its strengths. By doing so, you can leverage the existing local brand recognition and loyalty while also expanding your healthcare organization's reach toa wider patient base.
To begin with, you should evaluate the strengths and weaknesses of the local brand and identify what aspects can be retained and what needs to be improved to create a strong national brand. From here, you can take different steps to build brand awareness and trust with patients while also creating a consistent brand message across all platforms.
For example, once you identify the unique strengths of the local brand, such as its reputation, expertise, and patient-centered approach, you can work on the content that promotes these strengths and reflects the organization's mission, vision, and values. You can provide patients with educational resources that are based on their needs and concerns and give valuable information on specific medical conditions or treatments. You can also include videos that feature patients who have received excellent care and have had positive outcomes as a result.
Social media is another powerful tool for creating a cohesive national brand that incorporates the local brand identity. For example, you can share posts about local healthcare news or updates that may be of interest to your audience, demonstrate your commitment to the local community and show that you are invested in the health and well-being of your patients. You can also use social media to engage with patients, build relationships, and foster trust and loyalty. To do this, make sure to respond promptly to comments, reviews, and messages from patients, and share user-generated content that showcases patient experiences.
At the same time, it's important to use multiple content formats to reach a wider audience and cater to different learning styles, but also work on consistent branding, including the logo, color scheme, and messaging. This helps to reinforce the organization's brand identity and build brand recognition. Finally, you need to promote the content through social media channels, email newsletters and paid advertising to extend its reach and attract more patients to your healthcare organization.
Don't Overlook the Local Website 
Another important decision related to healthcare marketing for medical practice buyers is whether to keep the local website running or migrate to a national brand development effort. While it may be tempting to focus on a national brand, the local website is an essential component of the practice's brand identity and a powerful tool for growth in the local community. By ensuring that it remains active, you can maintain the continuity of patient care, improve online visibility, and leverage it as a cost-effective marketing tool to attract new patients.
When you acquire an existing medical practice, you may inherit a local website that is outdated or difficult to manage. In this case, the first step is to move the local website to a more manageable platform that can support ongoing updates and maintenance. This could involve migrating the website to a new content management system (CMS) or hosting provider, or updating the website's design and functionality. The key is to ensure that the website is easy to use, navigate, and update so that you can take full advantage of its potential.
In healthcare marketing, search engine results pages (SERPs) are a critical battleground for patient acquisition. In fact, the first five organic listings get about 68% of all the clicks. That's why you need to ensure that both the local website and national brand website rank prominently in local search results. This involves optimizing both websites for local keywords and incorporating local content. The goal is to capture as much of the SERP as possible so that potential patients are more likely to discover and choose your healthcare organization. With high rankings, you can maximize online visibility, improve patient acquisition, and gain a competitive advantage over other healthcare providers in the area.
Don't Neglect Google Business Profile
Google Business Profile (GBP) is a powerful tool to help build the national brand of an acquired medical practice because it displays critical information to potential patients, such as the practice's location, contact information, business hours, and reviews. By claiming and optimizing GBP, you can increase visibility in local search results, attract more patients, and build trust and credibility. That's why neglecting GBP is a big no when it comes to healthcare marketing for medical practice buyers.
To gain even more advantage from GBP as the most valuable local marketing asset, it's essential to encourage patients to post ratings and reviews. Positive reviews can significantly impact a medical practice's online reputation and attract new patients, while negative reviews can show you areas for improvement. It's equally important to respond promptly and professionally to any type of feedback, so you can boost your online presence and build a loyal patient base. To provide patients with a quick and easy way to leave feedback and save you time and effort, you can send automated review requests, encourage more patients to share their experiences, and generate more reviews for your healthcare organization. 
Furthermore, if the acquired medical practice has multiple locations, each location should have its own GBP, optimized for local search. This way, you can improve the chances of appearing in relevant search results and target the local audience effectively by using location-specific keywords, adding local content, and including accurate and up-to-date information about the location. In addition to this, you can respond to reviews and feedback specific to each location, improve the overall online presence of each of them, and gather valuable data insights to identify opportunities for improvement.
Ensure a Long-Term Success
Buying a medical practice brings with it a host of opportunities for growth and success. However, it is important for medical practice buyers to be aware of the unique challenges they may face, including those related to healthcare marketing. By avoiding dont's of healthcare marketing for medical practice buyers and investing in a well-planned strategy that takes into account local and national factors, you can set yourself up for long-term success in the competitive world of healthcare.
When you focus on overcoming the challenges of balancing national brand development with local brand identity, you maintain patient loyalty, establish local credibility, and maximize your online presence. To help you on your way to achieving these goals, SocialClimb offers a suite of tools designed to optimize your online reputation and improve your local search rankings. 
With the help of a comprehensive and customizable platform, you can optimize your GBP pages, create targeted social media campaigns, and develop a content strategy that highlights the strengths of your brand. The platform also allows for easy management of multiple location listings, as well as advanced analytics and reporting features to track the success of your marketing efforts and make data-driven decisions for continuous improvement. This way, you can balance national brand development with local brand identity, attract new patients, improve patient retention, and grow your healthcare organization over the long term.