See our article in today's AAOE newsletter (7 May 2019) to learn about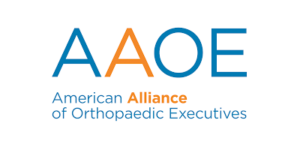 developing trends in intelligent, user-friendly marketing software. "How Tomorrow's Top Practices Will use Artificial Intelligence for Practice Growth" introduces the idea of combining data analytics with cutting-edge machine learning to help practices meet their specific goals for growth. Medical practice managers can understand these developing options without significant technical background or marketing expertise.
We hope you will read our latest article, published in today's AAOE newsletter: "How Tomorrow's Top Practices Will use Artificial Intelligence for Practice Growth" (American Alliance of Orthopaedic Executives, Online Newsletter, 7 May 2019) This is our second of two articles exploring how automated software can help practices achieve revenue growth by reaching today's consumers as they search for and choose physicians online. You can find the first article here (AAOE newsletter, 30 April 2019).
Understanding emerging technology
Read this article for a foundational view of cutting-edge trends in intelligent software systems that can benefit medical practices. The article explains how near-future technology combines powerful data analytics with machine learning. These software systems let practices customize their marketing efforts, while machine speed and accuracy deliver really amazing results.
Beyond explaining how these systems support practice growth, the article lists other kinds of benefits to using an intelligent, customizable marketing system. For example, these software systems can help practices understand their marketing dollar effectiveness with detailed ROI reports. These systems can even help practices plan for capital outlays and facility expansion and improvements.
The article also helps practice managers know what to look for in this kind of system, so they can prepare for using this kind of system when they want to.
"Artificial intelligence" simplifies everything, including marketing
Medical practice managers and physicians can understand and use these systems without marketing or technology expertise. One of the main benefits of this kind of system–artificial intelligence–is that the system can ask for a person's goals and access decision-making data, then make smart decisions for people based on their input. The machines take on the sophisticated processes, with machine accuracy and speed, while saving people work and guessing.
SocialClimb's commitment
SocialClimb is committed to bringing smart, automated marketing to all sizes of medical practices. We value educating practice managers and others who want to reach more customers in today's competitive markets.
We hope you will consider SocialClimb's intelligent, cutting-edge system to benefit your practice. And no matter where you are in your marketing efforts, we hope our articles and blog posts will help you stay competitive in today's market.
Explore our website to learn more about how SocialClimb's suite has helped thousands of physicians to improve their reputations, to raise online visibility to attract more patients, and to increase practice revenue, all while simplifying the entire process for office staff. Our newest Boost features even target preferred high-value patients to meet detailed goals for practice growth.